Tologs try out for Rose Court for different reasons
According to our very own FSHA seniors, there are many different reasons to try out for the Tournament of Roses' Royal Court. Some do it because their mom told them to. Some, because they want the experience of something that has been around for so long. Others, because they want to attend the Royal Ball, or they want to find out what values the Tournament of Roses holds in this day and age. 
Seniors Franny Christensen, Madeline Hara and Emilie Risha interviewed on Sept. 7 to be selected for the Royal Court.
Franny Christensen '20 grew up watching the Rose Parade, and since then she has always wanted to be involved. 
"It definitely is a tradition in the community and something that I liked growing up. I always saw the Rose Court in the parade and wanted to be a part of it," Christensen said.
Madeline Hara '20, meanwhile, interviewed for the Court despite wondering if the process was more of a beauty competition than it is about character. 
"I think that it used to be a beauty competition, honestly," Hara said. "But I interviewed because I knew it would make my grandma ecstatic."
Emilie Risha '20, however, feels that the process gives the girls an opportunity to express themselves and support causes important to them.
"It's not like it felt oppressive in any way. It was definitely giving these girls a platform to do what they wanted," Risha '20 said. 
Risha goes on to say that she is thankful for the experience.
"If I don't get called back, I feel that interviewing was an experience in itself," Risha said. "I guess I'm excited to see where I end up." 
While some seniors were discussing their opinions about the issues they felt were associated with the Tournament of Roses, others were more lighthearted about the matter.
"I was just excited to go to the ball," Nicole Noriega '20 said.
Leave a Comment
About the Writers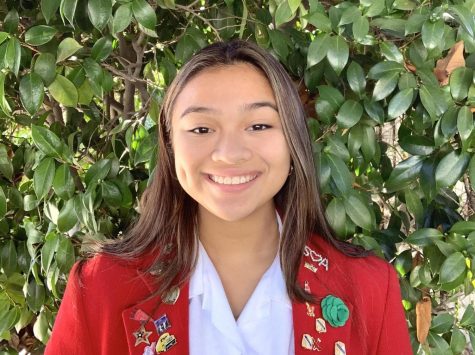 Caitlin Cruz, Editor-in-Chief
Caitlin Cruz is the editor-in-chief. She started freelance writing for the Shield her freshman year, became a staff writer her sophomore year and moved...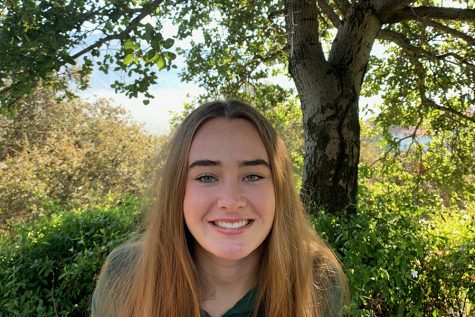 Jacqueline Fitzpatrick, News-in-Brief Editor
Jacqueline Fitzpatrick has been with the Shield for three years now and is the current news-in-brief editor. When she's not writing articles and seeking...