Hi, I'm Hilary Duff, and you're watching 'Lizzie McGuire'
TTI: The time I found out Hilary Duff was returning as Lizzie McGuire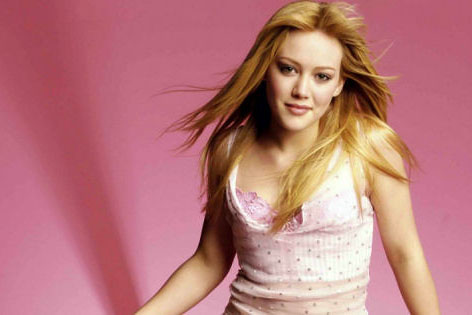 "Good Luck Charlie." "Sonny with a Chance." "Jonas." These are all iconic television series that make up the golden era of the Disney Channel, the early 2000s, which, quite frankly, is the only era that should ever be viewed. It is extremely disappointing to see the tragically underwhelming shows that are on display now.  However, there is hope for us now, because Hilary Duff announced in August that she will revive her iconic role in the "Lizzie McGuire" series on the new Disney platform, Disney+. 
This new reboot can cause joy in many different ways. Maybe you completely loved the show, and you have butterflies in your stomach, because you are so excited to see the adventures Lizzie will go on. Or maybe the "Lizzie" reboot gives you hope that maybe, just maybe, your all-time favorite Disney show will have its own revival.
"I am super excited about the reboot. It will be so cool to see something I loved so much as a kid turned into content that kind of 'grew up,' in a way," Emily Cupo '20 said.
Just in case you forgot, or just never watched "Lizzie McGuire" as a kid, the old series was about a 13-year-old girl going through normal teenage life struggles with her two best friends while aspiring to be popular. The new series, whose premiere date is yet to be announced, will follow a 30-year-old Lizzie working her dream job as an apprentice to a decorator in New York City. Duff wanted Lizzie to age with her loyal fans.  
Duff, like many other Disney stars, found it difficult to land roles in non-Disney movies and television shows. After the original "Lizzie McGuire" wrapped in 2004, Duff landed roles here and there in other movies; however, her film career never matched the heights of her Disney days.
Somehow though, Duff — unlike, say, Miley Cyrus in "Wrecking Ball" — has remained completely normal through the ups and downs of her career. She hasn't been in headlines for doing something crazy, and her biggest drama was having a child with her boyfriend. Her fans view Duff as a level-headed human being who just so happens to have been a star of an iconic Disney show. 
"Hilary is one of my favorite actresses. While I loved watching her on television shows when I was a kid, it was disappointing to see her fade away. Now I get to see her back in action, and I am looking forward to it!" Christina Perasso '20 said.
Fans are excited to see Hilary's face light up their screens again, especially since Duff does not find herself in the spotlight in TMZ roundups of crazy celebrities. She's the unproblematic queen of the times.
With anticipation in the air, many of us will find it hard to rake in the money to pay for Disney+ to witness one of the most respected Disney stars replay the role of Lizzie McGuire. 
I, for one, have already started saving up for the $7 per month I'll need for Disney+ access because I want to see if this new "Lizzie McGuire" will live up to the masterpiece status of the original. I want to relive the perfection of the early 2000s Disney era. And who knows, maybe Disney will bring back personal favorites like "Wizards of Waverly Place" and "The Suite Life of Zack and Cody" next. 
Leave a Comment
About the Writer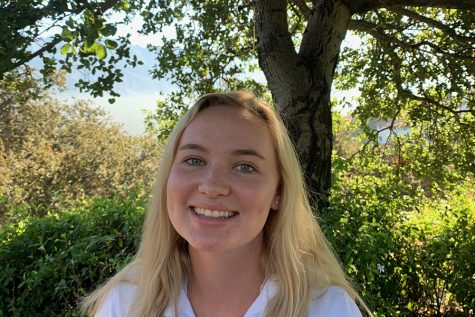 CJ Huston, Arts and Culture Editor
CJ Huston is the arts and culture editor for the Veritas Shield. She began writing for the paper as a junior in 2018. CJ serves as the president of the...