Another year brings new faces
We Tologs have returned to the Hill, and we're joined by five fresh faculty members. On the long journey down to the portables, you might run into Mr. Dimas or Ms. Bostic, new members of the religion department. You might spot Dr. Sanderson, our new edition to the math and science department, or Dr. Callejas, our fresh-faced social studies teacher. On the way to an advising meeting, you might catch a glimpse of Ms. Gallant, our new counselor. 
In order to get Tologs more acquainted with our new faculty, the Veritas Shield met with each one to highlight their unique personalities.
DR. CALLEJAS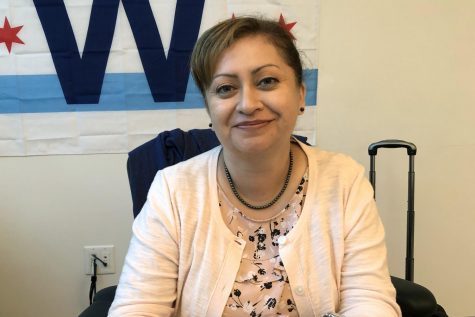 How are you settling in after that first stressful week of school? 
It's been a very nice transition. I'm very happy because I don't think I've ever had a job where I've felt so welcomed by the students. That says a lot about the senior class, because I only teach seniors. 
For a more fun but difficult question, what's your favorite movie?
"Pride and Prejudice." Although I respect the BBC version, I do love the Keira Knightley version. My daughter is named Elizabeth after Elizabeth Bennet and Queen Elizabeth I, because she's my favorite historical figure. 
You also teach at the college level at Cal State LA. Why did you want to shift your focus to the high school level and to Flintridge Sacred Heart specifically?
I've actually been teaching at the high school level for about 14 years, and it's my fourth year teaching college. I've been teaching at all-girl instructions for most of my career, so I definitely wanted to stay at an all-girls school. It was very important for me to find the right fit. When I came here and interviewed, I knew this was the place for me. 
DR. SANDERSON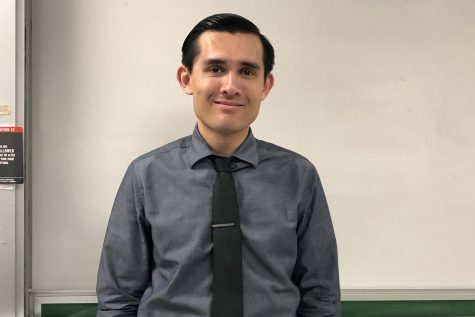 Do you have a favorite topic to cover when teaching science?
I really enjoy talking modern physics, which is a really broad topic that includes quantum mechanics, particle physics and even some astronomy. I enjoy talking about it, because it is not really part of the established curriculum that is used in physics classes. There's an entire branch of physics that is relevant to today, but we just don't have time to talk about it all. The modern advances are so mind-bogglingly cool.
I have a really tough question for you. So just in terms of physics, are you team Iron Man? Team Jane? Team Banner? Who do you resonate with most?
These are the really difficult ones. So the thing with Jane is that she has a masters in astro, and I can't take her all that seriously. A masters is for getting a job, but you can't get a job with one in astro, so what is she up to? Banner has his whole gamma-ray thing, and I guess that means he focuses on high-energy physics. That's neat work, but particle physics isn't my thing, so he's off the list. By elimination, I am left with Tony Stark. My favorite MCU character though is Beast from the X-Men. He's so interesting!
If you had to introduce yourself to a group of people outside of school, what would you say?
Let's just say that I have a very minor role in the "Shrek 3" soundtrack. Keep in mind it's been a while since I have seen the movie, but at some point, they go into the crowd and there is a concert band playing in the background, and I am a clarinetist in that band. 
MR. DIMAS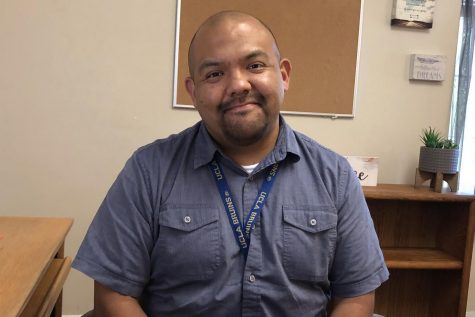 What are hobbies that are unique to you? You mentioned you worked as a band manager on multiple Vans Warped Tours. 
I love music. I play music too. I am a drummer and do percussion. My music from a long time ago was upbeat reggae called ska, which is kind of coming back. I also am involved in interfaith mens' Bible groups. We get a really nice group of people together in an area of high need. 
Do you have any crazy, fun stories from the tour experience? 
I can't tell you, but there were lots of fun different moments. Working with people on the Warped Tours, I remember that when we would arrive on locations, which would be a huge circus, we would walk around the grounds and say the rosary, which is really weird. I know people noticed and a couple of bands would ask and I would talk to them about it, so that was fun. 
Do you have pet-peeves that we as your students should know about?
Chewing loudly! None of that smacking the lips kind of chew. Don't eat in class. As a matter of fact, just don't even eat at all. With all these hills and stairs, you'll be fit in no time. 
MS. BOSTIC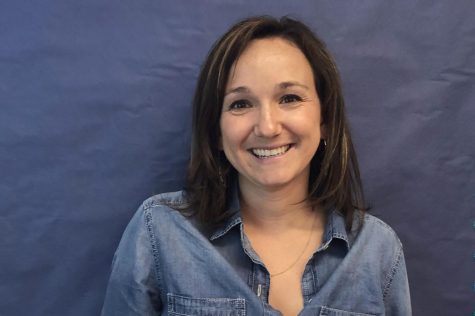 In the event of a team icebreaker, what is your go-to unique fun fact?
My dad would train dogs, so I had 16 dogs by the time I graduated from college. We would only have like two at a time, though. 
Is it because of your religious family that you were inspired to teach religion? Have you ever taught other subjects?
I studied English and theology in college, and I was a Catholic journalist for one year and continued writing freelance after that. Then, I taught English for one year, and ever since then I have been in either the English or theology departments at schools the I've taught at. In both subjects, we can talk about the big ideas and themes of books. We think about how we think about things and how to pursue justice in anything we do. 
Why of all schools did you choose to work here at Flintridge Sacred Heart?
I love teaching in the all-girls Catholic high school setting. This is my 14th year teaching and my 13th year in an all-girls Catholic high school, because once I started, there was no way I would leave. I was looking for a new place to try out what I have learned and developed in my teaching career. 
MS. GALLANT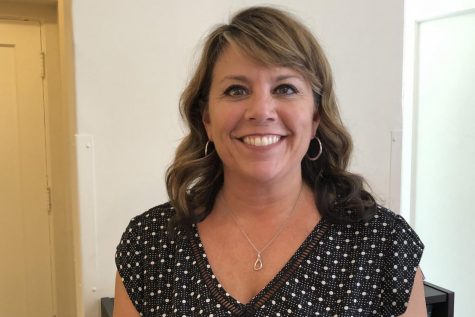 Do you have any tips for Tologs starting this new school year?
I very much value mindfulness. I've taken a lot of course work in it, and there's a lot to be said about staying present in the moment. Anxiety is usually caused by worrying about the past or the future. Learning to be mindful and stay present in lots of different ways can help. 
I know you mentioned you have not traveled extensively. If you could go anywhere, where would you go?
I have always had my eye on Greece and Spain, and on my bucket list is the Galapagos Islands. I want to see the animals that don't know to be completely afraid of us. I've had tortoises and I just love animals. 
At FSHA, there's a bunch of retreats and faculty meetings, and introducing yourself with a fun fact is key. I'm putting you on the spot, but what's unique about you?
I'm not very good at this creative stuff… the only thing I can think of is that my family is huge. On my dad's side, I am one of about 56 first cousins and more second cousins. We've lost track, but it was an awesome way to grow up with tons of celebrations like every single week. 
So there you have it…
Dr. Sanderson had a key role in "Shrek 3" and Mr. Dimas went on the Vans Warped Tour. When catching a glimpse of these new teachers, don't forget to practice Ms. Gallant's tips on mindfulness, inquire about Ms. Bostic's 16 dogs and tell Dr. Callejas that you love her class "most ardently." Hopefully, now these unfamiliar faces become a little more familiar.
Leave a Comment
About the Writers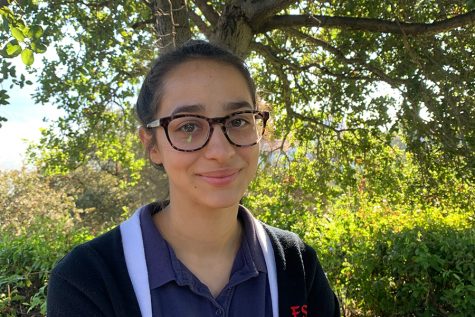 Nikki Godinez, Editor-in-Chief
Nikki is the editor-in-chief of the Veritas Shield. Her sophomore year, she was a section editor, and she served as managing editor during her junior year....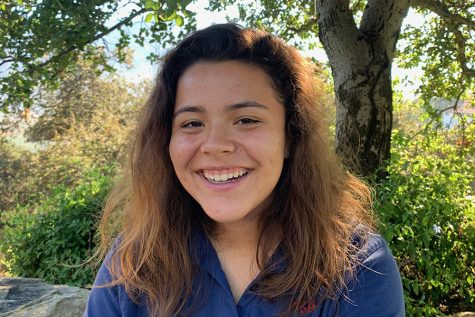 Cerys Davies, Editor-in-Chief
Cerys Davies is the editor-in-chief. She started writing for the Veritas Shield in 2017. Her sophomore year, she was the section editor and advertising...