Mr. Pals gets ready to move out of his classroom
In preparing for the 2023-2024 school year, many changes have been set in motion, including some teachers announcing their leave from the school. After 13 years of teaching at FSH, Social Studies Instructor Mr. Eric Pals has announced his retirement.
Mr. Pals has been teaching history at FSH since 2010, and for 13 years he has inspired countless students to pursue their passions and think critically about the world around them. 
"He has definitely fostered my love of history. The passion he has for the subject is so clear and is made evident in every class with him," Ava King '23 said.
With his degree in education, Mr. Pals has been set on teaching since college and feels confident in his choice of career.
"I loved teaching and I loved being with my students. When I got to a certain point in my life and started teaching I realized it was the only thing I really wanted to do — it was just who I am. I'm honored to have been a teacher here; students year and year on have been just great and wonderful," Mr. Pals said.
Mr. Pals has been known by Tologs for his kindness and his willingness to go above and beyond for students. Aside from teaching history, Mr. Pals has also organized winter formals on the Hill, yet again showcasing his dedication to making FSH a special place for Tologs.
"I've enjoyed putting the winter formal together with colleagues each year… Each year was a real challenge but ultimately rewarding and a lot of fun. The dance this year was a real highlight, it was fun from start to finish… and it was really nice for me to go out with something that was not only successful just from my point of view, but the event was just great," Mr. Pals said.
Mr. Pals is well known for connecting history to real life by showcasing different historical sights with each lesson.
"The way that he taught was super engaging and I loved how he had a picture at almost every single important historical spot, that was always really fun and connected history to modern day," Jenna Todorov '24 said.
At times, he shared personal experiences to bring lessons into perspective.
"Mr. Pals told us a story about him getting injured by a lead pipe when he worked in a factory. It was during the Industrial Revolution unit and he had so much fun freaking us out," King said.
While his retirement marks the end of an era at FSH, Mr. Pals' legacy at this school will continue to shine through his students. Many of his former students are sad to see him go but are grateful for the memories and lessons he has left them with.
"I feel like throughout my sophomore year, I would say all the moments I spent in class with him were great memories because Mr. Pals was really funny and I enjoyed his class a lot," Kelly Tran '24 said. "I feel like everything he teaches and everything that I did in class was very interesting. Even though people think that history is boring, Mr. Pals made history become fun, and I enjoyed his class a lot last year." 
While his time as an educator may have come to an end, Mr. Pals strives to continue pursuing his interests.
"I am not retiring, I am reinventing myself," Mr. Pals said. "A lot of the time I think it comes down to the way we think about things. Now I'll be able to get up each day and set my own agenda, and I am looking forward to that."
Leave a Comment
About the Writer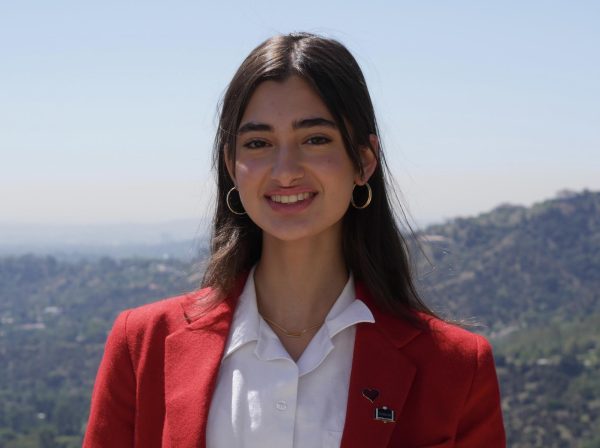 Nyree Aghayan, Multi-Media Manager
Senior Nyree Aghayan returns to the Veritas Shield as Multi-Media Manager. Since joining journalism as a junior, her passions for reading and writing have...