Spotify becomes the new social outlet
After school one day, you open Spotify and begin listening to your latest playlist. As you click on one of the songs, you catch a glimpse of the playlist title,  january. It feels a little too boring for you. You try spicing it up and adding a smiley face to the end of it, but it still seems too basic. Looking for inspiration, you scroll through your friend activity to see if anyone else has come up with a clever title for one of their playlists. There are some witty titles, none of which are really helping you, but you do notice someone listening to SZA. You completely forgot she released a new album. Excitedly, you click on it and start playing the first track. Before you know it, you've listened to the whole album, added a few songs to some of your playlists and, somehow, an hour has gone by.
Due to its inherent design features and new updates, more and more teens at Flintridge Sacred Heart are using Spotify, the popular audio streaming app, as a social outlet. 
Spotify users can follow their friends to see their listening activity, which can include the artist they're listening to, the album or playlist they chose and when they started listening. If intrigued, the follower can see more details about the artist or the entirety of the playlist or album. Many users keep this feature in mind when curating playlists and choosing what songs to listen to.
"I definitely do pay a lot more attention to what I am putting on my public playlists," Rebecca Finley '23 said. "I am more aware of the fact that other people are going to see them, and I want to give off the best first impression of my music taste."
The music platform recently launched a beta feature called Spotify Blend, which creates a playlist combining two or more people's listening tastes and updates daily. This new feature gives users even more opportunities to share their music-listening experience with others.
"I have found that it comes out pretty similar to my usual playlist, but within it, there are songs that I have never heard before," Emma Ancu '25 said. "I find it pretty cool and to be a neat update."
Spotify Wrapped, another feature, comes out annually in early December and includes an intricate compilation of each individual's listening habits from the past year. The viral marketing campaign, which started in 2016, includes data ranging from top artists and songs to minutes listened, with additions like a user's "listening aura" or their "music listening personality." The format and design of this release are constructed to be shareable across a wide range of social platforms, with opportunities to screenshot and screens with quick summaries of the Wrapped experience. 
The popularity of Spotify Wrapped can put pressure on users year-round.
"I definitely feel pressured to have music taste that fits with what is popular, along with having a high amount of listening time and being in the top percentage of listeners for a certain artist," Allegria Sandino '23 said. "It takes the fun out of listening to Spotify because I feel like I have to watch out for what I listen to because it's going to ruin my Spotify Wrapped aesthetic."
Spotify Wrapped is not the only feature on the app than can heighten a user's music insecurity. 
"The friend activity portion of Spotify makes me more aware of individual songs I am listening to," Finley said. "I occasionally feel insecure about the things that I am listening to if they aren't necessarily popular or what the majority of other people are listening to at the time."
In contrast, others feel that the social features of Spotify aid in decreasing their insecurities regarding music taste. 
"I almost feel like it helps with my insecurities about music because I am able to follow or be followed by people who have the same taste and style of music as me, making me feel like I am a part of a community," Ancu said.
Though Spotify's primary purpose is audio streaming, many users appreciate the social-media feel of the app.
"I enjoy the social features because I notice what I have in common with someone," Nathalie Genyk '23 said. "It's a great way to get closer to people. It's good to collaborate on playlists and share memories over music."
At the end of the day, the app's social features can enhance the music listening experience and make it even more enjoyable.
"I honestly love the social aspect of it because it doesn't come with the same pressures as regular social media, but it comes with the support," Ancu said.
Leave a Comment
About the Writer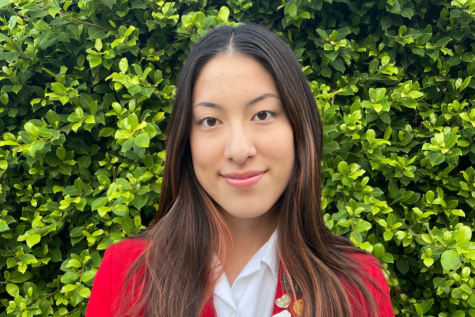 Graciela Tiu, Associate Editor
Graciela Tiu is a senior and an associate editor for the Veritas Shield. She began working for the paper in her junior year, and she plans to continue...