Latest trend gives new meaning to 'FIT Woman'
Since 2021, popular commercial gyms have seen a large increase in the amount of teenagers signing up for memberships. Like FSH, many high schools nationwide provide various opportunities for exercise such as sports teams and P.E. classes. Despite this, many teens still choose the gym as their exercise of choice. Whether it's in support of a sport they participate in or just preference-based, our Tologs are participating in this trend.
"[Going to the gym] makes you feel productive and it's made me stronger. I don't think I could do certain things if I didn't go to the gym," said Sabrina Lauron '26.
Sticking to a gym routine requires commitment and dedication. Between school, homework, sports and social life, adjusting your schedule for the gym as a highschooler is difficult. Despite this, Tologs are still incorporating the gym into their schedules to reap its benefits.
"It helps keep me consistent and helps me de-stress. If I have a lot of  schoolwork going to the gym consistently helps me stay on schedule," Caitlin Norton '24 said.
Tologs don't only go to the gym to destress, but also  to  strengthen their preexisting skills. Grace Fuller '26 is a dancer on the Hill. She finds that in addition to rehearsals, going to the gym helps to develop her dancing skills and technique.
"I mostly do leg workouts and lifting because I have to have a lot of strength to hold my legs up and keep my balance," said Fuller.
In 5th grade, Norton switched from kickboxing to boxing. Due to the variety gyms offer, Norton was able to make this sudden switch without an issue.
"I used to do kickboxing until I had a knee injury so I had to switch over to hand coordination workouts and boxing rather than kickboxing," Norton said.
Norton has found that there's power in following a gym schedule.
"I have set days that I go. If I have stuff to do on gym night then I focus on spreading that workload out cause I know consistency is really important," Norton said.
Tologs  can  keep consistent by using specific machines or going with a gym buddy.
"If someone's going to a gym with a routine schedule, they're likely to stay within that routine and know what to do, or go with someone so it's social and physical," Ms. Irene Chou, P.E. and Health Teacher, said.
Isabella Costanzo '24 goes to the gym separate from any sports or specific machinery, showing how anyone can go to the gym and still make the most of it.
"Some  days I lift, some days I do cardio, [it depends] on how I feel," said Costanzo.
Many people go to the gym for a change of environment, which is important to keep your motivation up and enjoy your workout.
It helps you with both your physical and mental health and to be continuously healthy… as long as you enter with a positive mindset I think you'll get a lot out of it," said Lauron.
Leave a Comment
About the Writer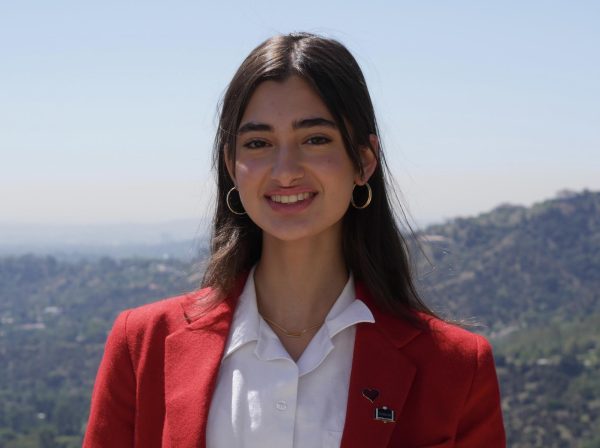 Nyree Aghayan, Multi-Media Manager
Senior Nyree Aghayan returns to the Veritas Shield as Multi-Media Manager. Since joining journalism as a junior, her passions for reading and writing have...