Low-rise jeans and baby tees: Bad for your health?
Low-rise jeans, track suits, cargo pants and baby tees are all widely recognized as iconic staples in the 2000s fashion lookbook. Throwback photos of celebrities like Britney Spears and Paris Hilton highlight the unique style of the early 21st century. New technology, classic movies like "Clueless" and "Legally Blonde" and shockingly-thin eyebrows added to what we now acknowledge as the 2000s look. 
Aside from the fun and innovative pop culture that the 2000s produced, the body standards that came hand-in-hand with the fashion trends took center-stage. This ideal slender body affected , and still affects, how women view their own bodies. 
Many women in their late 30s and 40s are  now talking about the negative stereotype that was expected of women's body figures and how that era's fashion trends supported the ultra-slender body type. 
Lucy Huber, a writer, sums up how this toxic standard still affects women today in a tweet. 
"If any Gen Z are wondering why every Millennial woman has an eating disorder it's because in the 2000s a normal thing to say to a teenage girl was 'when you think you feel hungry, you're actually thirsty so just drink water and you'll be fine'," Huber wrote. 
Recently, 2000s fashion trends have made a resurgence. Models like Bella Hadid and Hailey Bieber are often seen in low-rise baggy jeans, cute small tees and tracksuits when off-duty. Many teenagers today look up to these influencers and try to recreate their fashion choices. Unfortunately, along with the fashions come negative ideas about body standards.
"I think it is hard for teenagers to not compare their bodies when following the 2000s trend," Bella Vargo '24 said. "The celebrities that follow them today are super skinny and look exactly like women in the 2000s."
The 2000s style can not only have an adverse effect on the physical health but also the mental health of teenagers.
"I find myself looking at other people's bodies and comparing them to mine. The bodies in the 2000s were shown as really skinny, and when trying to recreate an outfit, I find myself trying to recreate the body that comes with it too. I put myself down sometimes just because when I look at these bodies modeled in the 2000s I feel like I might be doing something wrong today,"  Sophia Garcia ' 24 said. 
Is there a way the 2000s style can be adopted and changed to encompass a more body-positive look?
"Everyone's body is beautiful. Teenagers today can still participate in these 2000s styles but change it in ways that they can feel comfortable and most importantly confident in their own bodies," Lily Driscoll '25 said.
The resurgence of 2000s style has made me more conscious of my own body. The constant comparison of the way my body looks to others has a great toll on my mental health. It is hard for me to remember that clothes look different on everyone's body.
Low-rise jeans are known to be a staple pair of clothing but can never seem to fit me right. I see low-rise jeans advertised on many celebrities and teenagers but can't help feeling discouraged when I can't pull off the same look.
Even after years of more body positivity online, one trendy clothing brand in particular undermines the progress made by women and activists. Brandy Melville sells their clothes in 'one-size fits all.' However, it's common knowledge that this claim is untrue: their clothes are really only for petite bodies.  Although they have trendy, 2000s-style clothes, their one-size fits all policy makes many teenage girls insecure about how they look. 
Fortunately, in 2022, the expectations of an 'ideal body' have changed.
Today teenagers  and adults are more comfortable speaking up about their eating disorders and the way they view their bodies. Influencers especially on Tik Tok are normalizing every body type and creating a safe environment for others to share their own experiences. In the past, there was a trend on Tik Tok where people would post videos of themselves eating a meal and encourage the viewer to 'eat with them'. By fabricating a social aspect to a meal, these creators can make it easier for people who struggle with eating disorders to nourish themselves. 
Social media figures are making a big impact on teenagers eating disorders and ensuring the stigma of the extreme slender body type of the 2000s will not be idealized. Adolescents now have an outlet they can turn to when feeling isolated and judged.
Even though the 2000s style is back and in business, our generation can make it fit our own style. 
Leave a Comment
About the Writer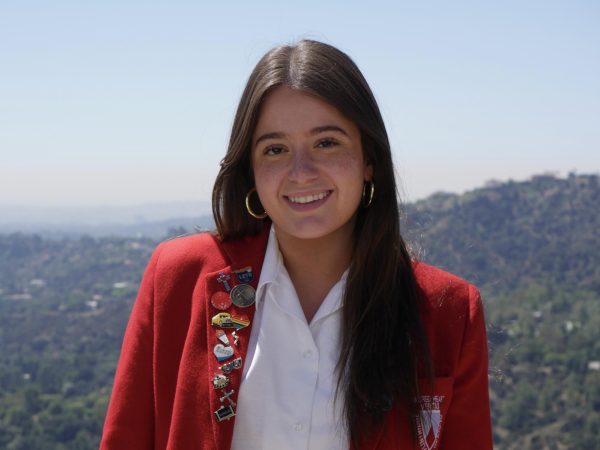 Maria Boutros, Social Media Manager
Maria Boutros is the social media manager for the Veritas Shield and a senior on The Hill this year. She started working for the paper her junior year...