Tologs react to changes with the SAT
Since the creation of the SAT, students have set their alarms for six in the morning to allow enough time to get settled at their registered testing center. They have prepared several sharpened #2 pencils and verified that their calculator had enough battery to be used throughout the 55-minute calculator math section. 
This whole routine will come to an end with the next wave of test-takers, as they prepare for the first online SAT starting in 2024. In addition to the digital format, the SAT will be shortened with adaptive test questions, and a calculator will be permitted for the whole math section. 
With more colleges going test-optional and fewer high school students taking the SAT, the College Board is trying to make the SAT more convenient so that more students will take it.
With online tests, the processing of scores will be easier; testing centers will no longer have to worry about shipping tests for scoring. Instead of scores taking weeks to come in, scores will be reported in a matter of days. 
"With less than 5% of selective US colleges and universities still requiring a test score, College Board is making changes to make the SAT more appealing to both students and institutions," Co-Director of College Counseling Ms. Andrea Zuniga said.
Tologs' attitudes toward these changes are mostly positive. 
"I think it is better for the SAT to be online because we are able to see our results faster. Also, this will help me gauge my academic progress and adjust accordingly," Lauren Cabatuando '25 said.
Some Tologs, however, wonder how preparation for an online might be different.
"I think it would be harder to practice, especially for me, because I am used to writing things down to memorize, but the online platform would require more study time," Shannon Dunn '25 said.
To some, the SAT is a crucial component of their college application, yet some believe it does not provide much insight into skills that can be used outside of the classroom.
"The main thing that I took away from studying for the SAT is that the test itself isn't actually measuring any innate intelligence or skills in math or reading. It's really just a measure of how well you can take a standardized test," Katie Pallares '22 said.
Leave a Comment
About the Writer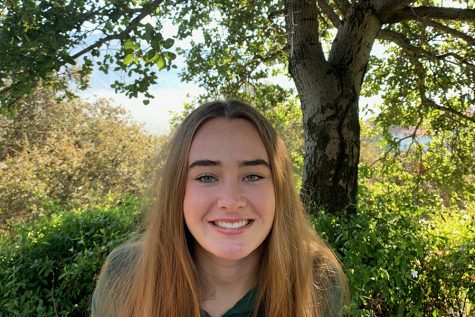 Jacqueline Fitzpatrick, News-in-Brief Editor
Jacqueline Fitzpatrick has been with the Shield for three years now and is the current news-in-brief editor. When she's not writing articles and seeking...