FSH's outstanding new water polo player, Marisol Cowles
This winter season, varsity water polo has made a splash. FSH's team has won nine out of 12 games played due to hard work and talented players. In particular, the addition of freshman Marisol Cowles has proven to be a main component of the team's success. As a multi-position player, she scores numerous goals for her team each game and boosts team morale. Cowles is one of three underclasswomen on varsity, alongside a multitude of juniors and seniors. 
Cowles' journey with swimming and water polo started at the age of 16 months when her mom taught her how to swim and enrolled her in swimming classes near Seal Beach. 
What began as swimming classes shortly turned into something more when Cowles' mom saw an advertisement for Rose Bowl water polo, and with this, Cowles' water polo journey started. By eight years old, she was playing competitively.
"I was the only girl on the team. So, I learned a lot from [those teammates]. It really helped me later on because it was competitive," Cowles said.
Cowles has won her fair share of awards and medals. Some of the most notable are an All-American honorable mention when she was 10, a Nick Johnson Award which she received at an Olympic Development Camp when she was 11 and an invitation to an Olympic training center at 14. 
Cowles' dedication and talent have landed her on FSH's varsity water polo team her freshmen year. 
"It's nice to be on a team with older and more mature people… I feel like I can talk to them about anything. The team is like a family, and we all rely on one another, " Cowles said. 
Being on varsity has enabled Cowles to unlock more than just her athletic potential. 
"Playing on varsity helped me learn how to teach other people certain things about water polo and [helped me] become a better player," Cowles said. 
Cowles has been doing water polo for most of her life and doesn't plan on stopping anytime soon. Not only does she have four years at FSH ahead of her, but Cowles would love to play during college as well. 
"My whole life has been water polo. I don't know what it's like to not have it in my life, and I almost can't live without it," Cowles said.
Leave a Comment
About the Writer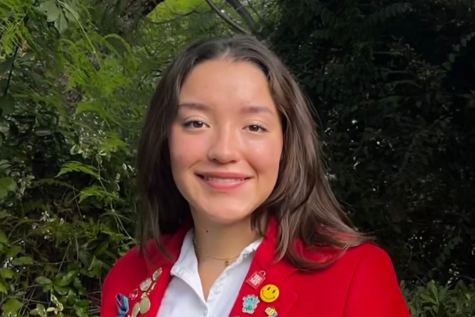 Siena Urquiza, Editor-in-Chief
Siena Urquiza, a senior, is the Editor-in-Chief of Veritas Shield. This year marks her third year with the Shield. Siena cannot wait to make her mark on...