Sophomore drivers hit the road
Vroom. Vroom. Watch out for the new sophomore class on the road. These Tologs plan to take life by the wheel and run with their newfound freedom to go wherever and whenever, something they certainly could not do before obtaining their driver's licenses.
At FSH, a large number of students from the class of '24 are pursuing their licenses. Many have taken their permit exams and are in the six-month waiting period before they can take their driver's test.
Some sophomore Tologs feel like a bird leaving their mother's nest as they mature from childhood to adulthood, no longer reliant on others to get them around.
"I enjoy driving because it gives me independence and responsibility. It not only offers me the opportunity to do things on my own, it also allows me to help out more, such as getting groceries for my parents," Sophia Durand '24 said.
Durand, along with completing her new chores, is enjoying the other perks of being in the driver seats.
"I drive to my local coffee shop at least once a week, and I love listening to my playlists while driving," Durand said.
But sophomores are quickly realizing that driving is not all fun and games, and they have to be more cautious now.
"I think that facing other drivers is the most difficult part of driving. You can be a good driver, but that does not ensure your safety because you never know what other people on the road will be like," Ashley Van Tuyle '24 said.
Along with being aware of their surroundings, these Tologs are now witnessing the horrors of traffic first hand.
"The freeway scares me because I have trauma from it. I accidentally got on the freeway and didn't realize I couldn't get off, which was a little terrifying," Willa Chandler '24 said.
But as they acquire more experience on the road, sophomore Tologs feel more mature that their skills will gradually improve
"For new drivers like me, I think to drive as much as possible and get as much practice as we can, will benefit us in the long run," Van Tuyle said.
Leave a Comment
About the Writer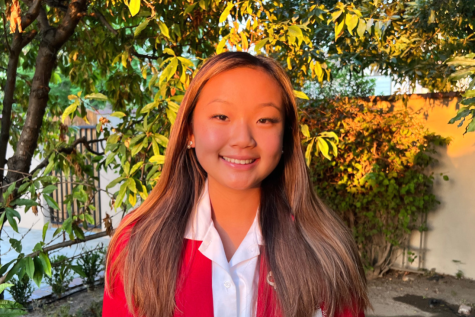 Madison Wuu, Associate Editor
Madison Wuu is an associate editor at the Veritas Shield. She began writing for the paper as a sophomore during her first year at Flintridge Sacred Heart....