How Tologs spend their money
"What should I spend my allowance money on?" one Tolog ponders while browsing through online shopping websites.
Between a cute top or saving up for a car, you might be wondering what Gen Z teenagers purchase with their money. For my parents, it was baseball cards and vintage clothing. Today, Tologs spend their money in a variety of ways and on a wide range of products.
One product that never fails to disappoint is food. Whether it's buying a snack at your local Target or ordering a meal you crave from your favorite restaurant, food can make someone's day a whole lot better, and for some Tologs, that's not a bad way to spend some money.
"Din Tai Fung is my favorite takeout restaurant because it has an authentic Chinese flavor that reminds me of my home," Hilary Sun '25 said.
While some choose to place a stake in the culinary realm, others feel that a long-term investment would be the better financial decision.
"Although I enjoy spending my allowance money on things like food, I normally save it for concert tickets and collectibles such as albums," Kat Petrossian '22 said. "BTS is the concert I've been saving up for the most since their music has such incredible meaning, and I adore them as people."
On the other hand, leisurely activities and coffee runs are popular ways to go on spending sprees.   
"I usually spend my allowance money on Starbucks or shopping with my friends," Lauren Kilpatrick '25 said. "My favorite Starbucks order is probably the iced chai latte, and I love shopping at thrift stores, Brandy Melville and Urban Outfitters."
After working hard at school, students like to come home and detox.
"I like to spend my allowance money on Sephora sheet face masks, hair masks and serums. I've recently gotten into buying workout clothes and comfy loungewear," Ashley Hurjak '24 said.
Tologs also acknowledge the feeling it brings when you finally get to spend all the saved money.
"When I go shopping, I like to save money for clothing such as ​​new pairs of shoes, getting my nails done, Urban Outfitters tops or a new purse," Sophia Durand '24 said. "I try to spend my money wisely on things that I will use. I feel that using your own saved money on something makes you value and appreciate it more."
Rather than spend it, some students treat money as a chance to learn.
"I like the idea of receiving allowance money because it is a good idea for teenagers to learn how to manage their money, and it makes me feel more self-sufficient," Paige Perkins '25 said.
View Comments (1)
About the Writer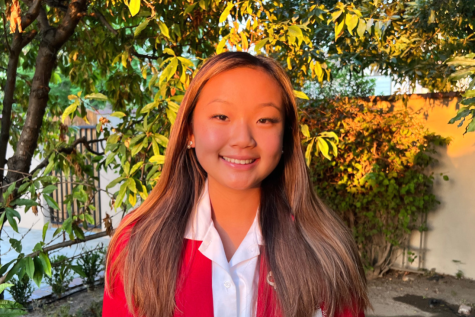 Madison Wuu, Associate Editor
Madison Wuu is an associate editor at the Veritas Shield. She began writing for the paper as a sophomore during her first year at Flintridge Sacred Heart....