Tologs hope to keep Wellness Wednesdays for next year
You wake up with a start, look over at your clock and start to get up to scramble out of bed. Then, it hits you; it's Wellness Wednesday. Pulling up the covers, you close your eyes again, knowing you now have the freedom to sleep in, catch up on homework and take a much-needed break from Zoom. 
As a result of the pandemic, school has changed drastically for students across the world. While there are several downsides to online school, at Flintridge Sacred Heart, the implementation of Wellness Wednesdays — a break in the middle of the school week when no classes are scheduled — has benefited many students. As the world returns to a semblance of normalcy, many students hope the school will retain Wellness Wednesdays for the upcoming school year.
"I really enjoy Wellness Wednesdays, and I think it would be a shame if they went away," Claudia Lee '24 said. 
Tologs have found that their mental health has improved with the implementation of Wellness Wednesdays into their weekly schedule. 
"I do think we should continue Wellness Wednesday next year. I like how it is in the middle of the week because I get more time to finish my homework and just take a small break. It's definitely improved my mental health a lot, so I hope we get to continue it next year," Nicolette Aramian '24 said. 
Other students have enjoyed Wellness Wednesdays as a time to recharge and maintain their outside-of-school lives. 
"During Wellness Wednesdays this year, I have been practicing yoga meditation and keeping in touch with my friends. I hope Wellness Wednesdays become a new Flintridge tradition," Victoria Wilson '22 said. 
Out of the 20 people the Shield reached out to, not a single person expressed a negative view of Wellness Wednesdays.
"I think Wellness Wednesdays were very beneficial for the students this year. They gave us an opportunity to have time to focus on ourselves and other things that we needed to take care of, whether it was our studies or our mental well-being," Natalia Garcia '23 said. 
Leave a Comment
About the Writer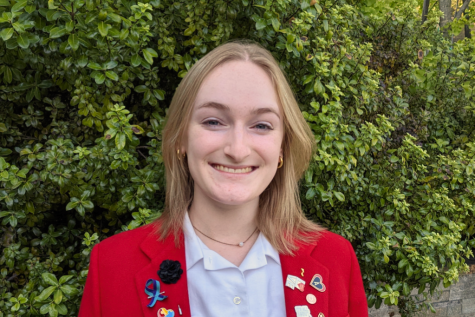 Julia Krider, Managing Editor
Julia Krider is a senior at Flintridge Sacred Heart, and is the Shield's managing editor this year. She has been part of the paper since sophomore year,...