Class of '24 comes up the Hill for the first time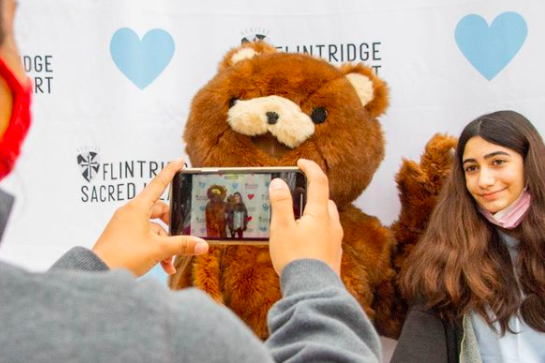 After not being able to visit their high school campus for the first six months of the school year, the class of 2024 got to head up the Hill on March 3. The girls got to see and meet not only the faculty and staff but also their classmates in person for the very first time. The ninth-grade took part in some socially distanced activities such as dancing, making bracelets, decorating the front cover of journals provided by the school and snapping a picture with the school mascot.
"I got to campus and lots of staff members were there smiling and waving, and the second I got out of the car a staff member greeted me and led me to a line to wait in to get my picture taken with Teddy Tolog," Isabelle Risha '24 said.
Having been deprived of human interaction with their classmates for over a year, coming back to campus was both exciting and intimidating. 
"You would see a person who you had gotten close to over Zoom and text, and it felt sort of like you had to meet them all over again," Ava Kitt '24 said. 
The new Tologs got to use this opportunity to finally meet their classmates while doing something other than schoolwork. 
"The 'get to know you games' were fun," Risha said. "Just casually talking to classmates was something I didn't think I had missed, but during this campus visit, I realized how much I really did." 
Other things the ninth graders particularly enjoyed were bracelet making and journal decorating.
"I really liked that we got time to make bracelets and journals with our classmates because it let us talk and get to know each other while making things we could keep to remember the day, later on," Lindsey Du '24
With new guidelines being made and students returning to school after spring break, this year's freshmen class got a preview of real high school.
"I think this experience really just made us all excited to actually go to school with each other and get to know everyone more the next three years," Risha said.
Leave a Comment
About the Writer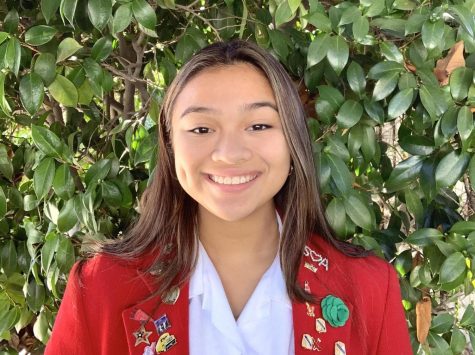 Caitlin Cruz, Editor-in-Chief
Caitlin Cruz is the editor-in-chief. She started freelance writing for the Shield her freshman year, became a staff writer her sophomore year and moved...