Summer plans in the health-care field amidst Covid-19 restrictions
At college preparatory schools, students scramble to fill their summers with internships and jobs to impress admissions officers. However, in the age of Covid, things are a little different. Many students are finding opportunities online, while some are trying to secure in-person internships. 
Three Tologs who are interested in health care have found different opportunities to fill up their summers. 
Skye Price '23 will have the chance to volunteer in-person at the hospital where her mom works. 
"The plan is to be a teen volunteer at Kaiser Permanente. I will be working as a Red Vest Concierge or working in the vaccine clinic," Price said. 
A Red Vest Concierge is a voluntary customer service opportunity at Kaiser Permanente locations. Price is looking forward to getting exposure to the medical field and what the hospital routine looks like. 
"Being a doctor has always been a dream of mine, so I am so excited to work at Kaiser and with my mom," Price said. 
Like Price, Allison Risha '22 has an interest in health care. Last year, Risha was offered an opportunity at the USC Keck Medical Center, but she never got the chance to start it because hospitals stopped having volunteers due to the pandemic. 
"I found a shadowing opportunity by reaching out to the [USC] alumni/community coordinator [at Keck], and she quickly set me up with a professional based on my interests and what I wanted to get out of the shadowing," Risha said. 
Although Risha wasn't able to intern as planned last year, she hopes she will have the same chance to shadow an orthopedic doctor at Keck this summer. At this point in time, it isn't clear whether she will be able to have that same opportunity due to hospital precautions and case numbers. 
"If I am able to, I would follow him through his day-to-day job, possibly even getting the opportunity to see a surgery. This is all tentative, as I have to reach out to him again to discuss if the hospital is open, but I am really hoping that it can happen," Risha said. 
While Risha is hoping for her shadow opportunity to happen, some other Tologs have summer plans on Zoom. Ellie McCarthy '23 has been accepted into a program where she will be learning remotely from a sports med expert at Wake Forest University. 
"The class will focus on three common injuries: an ACL tear, shoulder dislocation and concussion. At the end of the course, they have you research an injury of either a family member or someone you know and do a diagnosis," McCarthy said. 
Physical therapy is one of McCarthy's main interests, along with sports. 
"I've always been the kind of person who wants to help people, and I love anything to do with sports. I'm interested in both the physical therapy aspect and the psychology aspect of coming back from an injury," McCarthy said. 
Leave a Comment
About the Writer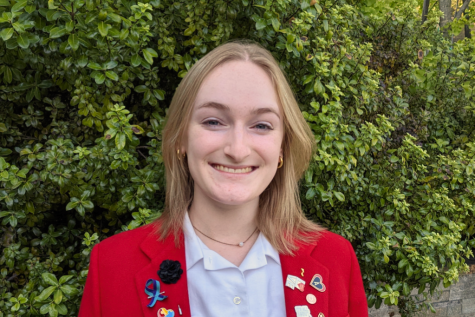 Julia Krider, Managing Editor
Julia Krider is a senior at Flintridge Sacred Heart, and is the Shield's managing editor this year. She has been part of the paper since sophomore year,...