Señora Cross raises her daughter to speak Spanish and English
Spanish teacher Señora Caitlin Cross gets ready to start her first class of the day. She sits down with a cup of coffee and opens her laptop only to hear her baby daughter call for her. As a Spanish teacher and native English speaker, she debates whether to respond in Spanish or English.
Señora Cross plans on raising her daughter to speak both languages. With her daughter's young age, it is important that she starts learning early.  
"I feel confident that she will be exposed to the language in a very natural and organic way. She is only 14 months old, so there is a lifetime ahead of her during which she can learn and grow and experience the language in new ways," Señora Cross said.
In order for her daughter to become immersed in the language, Señora Cross likes to introduce Spanish in different ways.
"More frequently [than speaking]… we read in Spanish. I have so many fun Spanish/bilingual books to read with her, and she really enjoys them," Señora Cross said. 
Different approaches are a way to mix things up so that Señora Cross's daughter stays engaged and excited to learn.
"We also listen to music sung in Spanish from different countries all over the world. Music is another way that I plan to help raise my daughter bilingual.," Señora Cross said. 
Despite the challenges of the pandemic, Señora Cross is hopeful that her daughter will be fluent in the future. 
"I am the only person in our immediate family from whom she can experience Spanish, and with the pandemic, there are very limited outings, experiences and interactions that she would normally be able to have exposure to that we just can't do at the time being," Señora Cross said.
Leave a Comment
About the Writer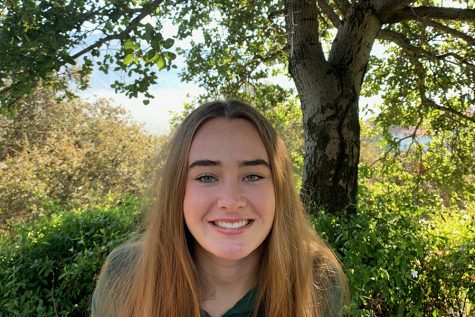 Jacqueline Fitzpatrick, News-in-Brief Editor
Jacqueline Fitzpatrick has been with the Shield for three years now and is the current news-in-brief editor. When she's not writing articles and seeking...