Nurse Kathy's experience with the vaccine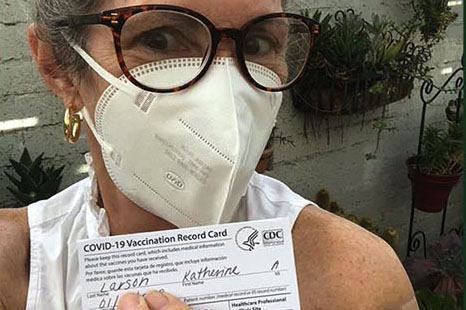 Nurse Kathy Larson is Flintridge Sacred Heart's expert on all things medical and Covid-19, so it was only so long before she herself got the vaccine. For Larson, life after the vaccine is different in some ways and not in others. 
"I feel safer going about. I mean, I mostly still stay in my house, but I feel more secure now that I've gotten the vaccine. If we get enough people vaccinated, normal will start to return. But for now, we're all still in the same place," Larson said. 
While the vaccine doesn't mean that people can immediately throw out their masks and celebrate with a trip to Disneyland, vaccinating people and building up herd immunity is a big step in the direction of returning to normal. 
"I 100% believe in the vaccine. Masks and distancing works; they are wonderful. You layer in getting a vaccine, good ventilation, washing your hands, and we get less and less chance of passing that virus on," Larson said.
For Larson, getting the vaccine was an emotional experience. 
"When I got my first vaccine, I cried. I was like, 'Okay, we're finally there,' and we need all of us to finally say, 'We're there,'" Larson said. 
While Larson is on the road to getting back to normal, she has also put energy into making sure FSH is headed in the same direction.  
"Way back in the summer, I started writing a Covid-19 safety plan. We have everything laid out at school [to prepare for a return to in-person teaching]. We've also laid out a hybrid schedule, where half of [the school] is at home and half of us are in person," Larson said. 
Leave a Comment
About the Writer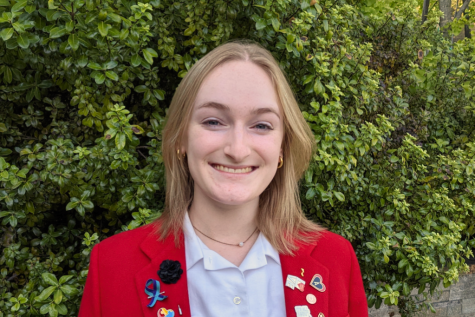 Julia Krider, Managing Editor
Julia Krider is a senior at Flintridge Sacred Heart, and is the Shield's managing editor this year. She has been part of the paper since sophomore year,...