With vaccines being distributed, teachers and students look to the future
As a year of global pandemic approaches, vaccines are starting to be distributed. The vaccination process has prompted teachers and students alike to start thinking about what will happen next.
The Biden Administration has said that it is going to push to reopen schools within the next 100 days, a process that includes vaccinating teachers. Teachers, however, are not the only ones awaiting the vaccine; many students are, too.
"I'm looking forward to sports and being able to practice as a team together and going back to school, whether masks or social distancing is required, because I miss the environment and being with my classmates. I'm looking forward to theme parks opening like Knott's or something; if they do open with the vaccine, that's probably the first place I'd go," Isabel Parker '23 said. 
For athletes, the desire to go back to playing as normal is especially strong. 
"With swim season coming up, I don't know if it'll be safe for all of us to return to normal, especially considering we all practice in the same pool. But, hopefully, the vaccine will help the numbers go down so that I can play and compete against other schools as if things were normal" Riley Peterson '22 said.
While many Tologs are looking forward to life after the vaccine, some still have questions. 
"I think I am looking forward to a little bit more normalcy and to see how we will come back from the pandemic and grow back stronger. But I also do have a couple of concerns considering the implantation of the vaccine. I don't necessarily know how it will be distributed to students, per se, but I hope, in the next couple of years, that everyone has the vaccine, that we will see some change and that we will see aspects of our life before Covid come back," Julia Ihly '24 said. 
Teachers are looking forward to getting vaccinated as well. 
"I'm just grateful that we are getting the vaccine relatively soon," Ms. Leslie Miller said. 
Ms. Kathy Larson, more commonly known as Nurse Kathy, is preparing for the faculty at FSH to receive the vaccine and is keeping everyone informed. 
"I have spoken to all employees and sent out an email with links to sites regarding the vaccine. I sent the same links to our entire community to inform everyone about what to expect regarding the Covid-19 vaccine. I was blessed and received my first vaccine a week and a half ago. I cannot wait till our teachers and staff can roll up their sleeves and be vaccinated. It is right around the corner," Nurse Kathy said. 
Leave a Comment
About the Writer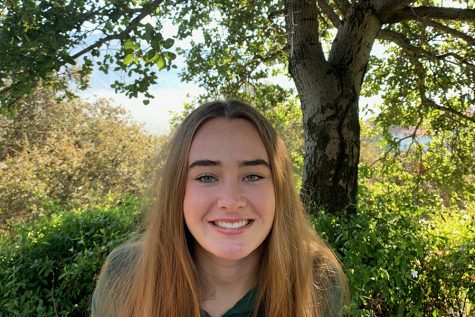 Jacqueline Fitzpatrick, News-in-Brief Editor
Jacqueline Fitzpatrick has been with the Shield for three years now and is the current news-in-brief editor. When she's not writing articles and seeking...