Choir students debate which carol is best
With decorations springing up all over Los Angeles, Christmas has finally arrived to soothe the ache that Covid-19 has brought to the nation and world. Although malls and shops won't be filled with as many patrons as previous years, we still have Christmas carols. You may not be listening to them at Macy's or Nordstrom's, but you can still listen at home. 
But which carols are the best? To find out, the Shield spoke with two Tolog experts from the choir, Julieanna Gonzalez '21 and Emma Peralta '23. Gonzalez is known for her breathtaking voice during mass, while Peralta is a fairly new addition to the choir.
Gonzalez believes that "The Christmas Song" by Nat King Cole is "hands down one of the best Christmas carols in existence."
"'The Christmas Song' is the pinnacle of good Christmas music, and it one hundred percent beats out all of these other wannabe classic Christmas songs," Gonzalez said. 
Peralta disagrees.
"Mariah Carey's 'All I Want for Christmas is You' is definitely the best Christmas carol. It reminds me of being in the car with my friends, just blasting Christmas music and singing violently along to that," Peralta said. 
In response to Peralta's convincing argument for Mariah Carey's Christmas bop, Gonzalez emphasized the technical musical elements of "The Christmas Song."
"'The Christmas Song' has that nice, jazzy, old-timey feel. The combination of minor chords in what is supposed to be a happy song brings out that sense of nostalgia, which is perfect for the Christmas season. It has a slow tempo and it's pretty mellow, so it's not assaulting your ears like some other music (looking at you, Taylor Swift and Mariah Carey),"  Gonzalez said. 
Peralta shot back that Mariah Carey's vocals have plenty of merit of their own.
"Yes, 'The Christmas Song' is less synthesized and has a slower, more comforting tempo to it, but you can't deny that Mariah's vocals in her song are one of the first things you think of when Christmas comes to mind. Her five-octave range really shines through in this song, and that's what makes it stand out to me compared to other Christmas songs," Peralta said. 
Could these two choir students ever come to an agreement? In fact, they can. Peralta and Gonzalez agree on the second-best Christmas carol in existence.
"Without a doubt, 'Carol of the Bells' by Mykola Dmytrovych Leontovych is the second-best Christmas song. It's very choir-y because it reminds me of when I was in freshman-year choir and we'd have all those Christmas shows. A bunch of people would come to see us, and we'd be all dressed up and traditional," Gonzalez said. 
Peralta loves the song as well.
"It just gets you really hyped up for the Christmas season!" Peralta said. 
When it comes to carols, Gonzalez and Peralta agree on some things and disagree about others. Both singers, however, agree that music is only one of many important things about Christmas. Music may bring people together, but it's the special people in our lives and our time with them that is especially important during this holiday season. 
"I don't really need the presents. As long as I spend time with my family and we're doing cute little winter activities, that's what makes Christmas for me," Gonzalez said. 
Leave a Comment
About the Writer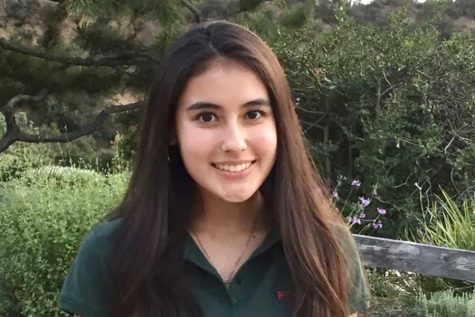 Carisa Joyner, Social Media Editor
Carisa Joyner joined the Veritas Shield junior year as a staff writer and is now the social media editor. Aside from writing articles relating to her life,...