Tologs cancel Christmas travel amid surging Covid cases and new travel guidelines
Due to an increase in Covid cases and new travel guidelines issued by Governor Newsom, some Tologs have decided to cancel their holiday travel plans. 
Riley Peterson '22 was planning on flying to Salt Lake City, Utah, but due to closures and cases, she and her family have decided that it is safer to stay home.
"My family has come to the agreement that is not best to travel under the circumstances. Not only that but our destination we had in mind is placing more restrictions, so we wouldn't be able to do all the things we wanted to do in the first place. Though I am disappointed, safety and our health comes first," Peterson said.
Faith Ellis '22 had a flight booked to Portland, Oregon over Christmas to visit her brother in college, but she is unsure whether she will still be going because of new guidelines from the state.
"My family's trip to Oregon is still up in the air with all the new quarantine guidelines that have been coming out this week. My mom is a doctor that works at LACUSC [Los Angeles County + USC Medical Center], and she doesn't know yet whether her workplace would be okay with her traveling. Although I would love to go to Oregon next week, I want to do what's best for my family's — and others' — safety," Ellis said.
Emma Yates '21 planned on flying to Jackson Hole, Wyoming with some of her friends, but with cases going up, she isn't sure if the trip is still happening.
"I'm not sure if I'm going anymore because the cases are increasing, and I don't want to be irresponsible and put my family at risk," Yates said.
Leave a Comment
About the Writer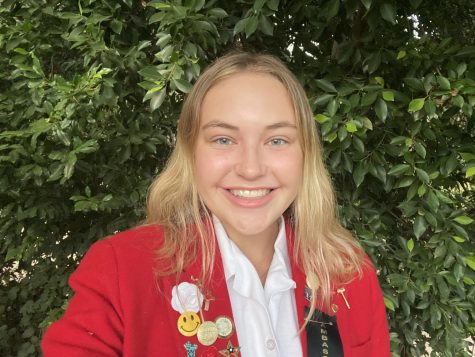 Jessie Mysza, Managing Editor
Jessie Mysza is the managing editor for the Vertias Shield. She started writing for the Shield her sophomore year and served as an associate editor her...