On camera, students aren't always what they appear
Zoom class has forced students to combine the intimacy of home with the facades they use for school. As a result, students have become experts at cherrypicking which details of their lives they display to their teachers and classmates. Rather than showing off three-day-old bowls of cereal and messy beds, students strategically angle their cameras to show off perfectly potted plants and cool posters, creating a picture-perfect stage design for a day of Zoom performance.
Don't fear, though. For those who enjoy investigative journalism (*cough* snooping *cough*), the Veritas Shield has pulled back the curtain to reveal the truth beyond the camera for three Tologs.
About the Writer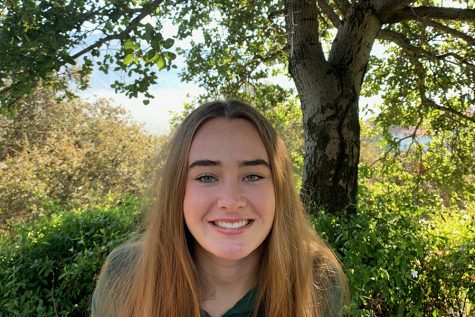 Jacqueline Fitzpatrick, Multimedia Editor
Jacqueline Fitzpatrick is the Veritas Shield's multimedia editor. This is her second year on the staff. When she is not working for the Veritas Shield,...