Quarantine is a time for crafting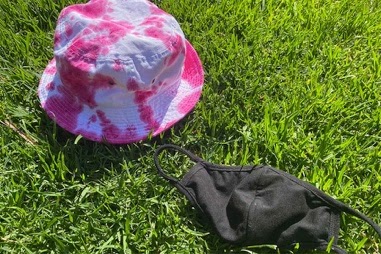 If there is one thing that everyone can agree on during quarantine, it's that being stuck at home stinks. It can get quite boring, and it's hard to keep busy because there are fewer and fewer things to do. Well, if you need a few ideas for fun activities for quarantine, this list has got you covered. Having done all of these activities myself, I can say that they are the perfect balance of challenging and entertaining. There really is nothing stopping you from trying these activities out, so why miss out on a perfectly good opportunity to have some fun?
Painting
Painting is the perfect thing to relax your mind. Even if you aren't a good painter, just sit down with a paint by number. Maybe you'll find out that you're the next van Gogh, or maybe you'll find that you should probably stick to finger painting.
When I decided to paint, I wanted to do something I wouldn't normally do but also something that I could sit down and slowly work on. I enjoyed this experience and found it to be quite relaxing.  
Tie-Dye 
With the weather getting warmer and summer approaching, tie-dyeing is a great idea. I know I'm not the only one who associates warm weather with tie-dye. Although it might take a few tries, one of your pieces is bound to look somewhat decent. The best part is that you get to wear your creations and look cute doing it. 
One day, late at night, I was just scrolling through TikTok when I came across a video of someone tie-dying a few shirts and bucket hats. It looked simple enough, so I purchased all of the essentials and just did it. Now I am proud to wear my decently dyed hats and shirts.  
Sewing
Because of the pandemic, it is now required in many places throughout the world to wear some sort of mask or face covering when out in public. If you have some idea about how to sew, then what's stopping you from making a stylish mask for yourself and your family? It really isn't as difficult as it seems and is something just about anyone can do. 
I had had a little sewing experience before attempting to make masks, but I still believe I could have done it without that knowledge. I made several masks for each of my family members and I haven't heard a single complaint. 
Knitting and Crocheting 
If you have the time, then you should definitely pick up some needles and get knitting. You can make all sorts of things from scarves to blankets and even sweaters. Even with the weather getting warmer and warmer it will always be pretty cool to say that you knitted a blanket. I gave knitting a blanket a try over spring break, and it's going to take a bit longer than anticipated, but I should be done sometime around December if I keep it up. 
Baking 
While baking isn't technically considered a craft, it is definitely an art form. It is also kind of a science because of the precision it requires. And the best part is after all of your hard work you get something delicious to enjoy afterward. 
With all of the extra time on my hands, I have become quite the chef. I have made all kinds of delicious meals and desserts, most of which turned out pretty well (especially my bread, meringues, pies, cookies and tarts). 
In Conclusion 
You could be the least talented artist on the planet and still be able to do all of these crafts, so just give it a try! I promise you won't be disappointed.  
Leave a Comment
About the Writer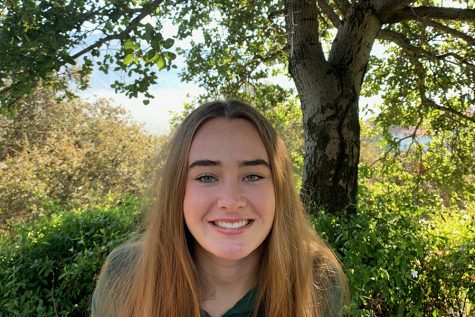 Jacqueline Fitzpatrick, News-in-Brief Editor
Jacqueline Fitzpatrick has been with the Shield for three years now and is the current news-in-brief editor. When she's not writing articles and seeking...