COVID-19 can't distance Tologs from their faith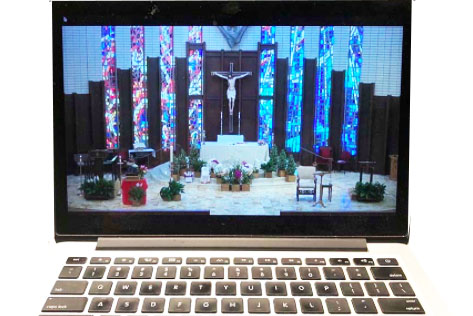 In the age of COVID-19, face masks are a necessary article of clothing, businesses deemed nonessential are closed, and people are cooped up inside their homes, restlessly waiting for a return to normalcy. Daily life has gone through some drastic changes because of this pandemic, and religious life is no exception.
While the FSH student body practices many different faiths, about 60% of Tologs identify as Catholic, and on a typical, pre-pandemic Sunday morning, these Catholic Tologs would be waking up bright and early to go to church with their families. They would groggily roll out of bed, put on their nicest clothes, brush their hair and slip on a pair of blister-inducing shoes. Because of the COVID-19 outbreak, though, gathering in a church for Sunday mass is no longer possible. 
Now, hair a mess and pajamas still on, the average quarantined Catholic Tolog goes to sit down on the couch with her family for church. The family huddles around a laptop open to an online livestream of Sunday mass. The only people in the church, which is usually crowded on a Sunday, are the priest, deacon and one cantor. In light of the coronavirus pandemic, Tologs are finding new ways to experience and appreciate their faith.
For Siena Urquiza '23, online Sunday mass is much more casual than usual.
"On Easter we got all dressed up, just to feel like we were going to church. But normally on Sundays we just wake up and get ready for another day. We just watch mass in the living room," Urquiza said.
Online mass doesn't have the same spirit that it usually does.
"It's kind of sad. The priests are constantly like, 'Oh I wish you guys were here,' and they're just talking to an empty church," Urquiza said.
Some Tologs have found themselves praying more.
"I've been praying a lot more now that I'm in quarantine. I normally would just say a prayer for myself, but right now the whole world is being affected and it's something that I think about every day," Siena's older sister, Lina Urquiza '22, said.
Alyssa Adriano '21 agrees that faith has been helpful during this time.
"Hearing all this negative stuff about what's gonna happen in the future, connecting with God right now is something that's been really important for me. It gives me something to believe in," Adriano said. "I've found more of a connection in praying because now we have so much time, and I'm not so busy or stressed, so it's a good time to reconnect with God and pray."
Although some Tologs are praying more, many are missing parts of their faith from pre-quarantine times.
"Everybody complains about going to mass. They're like 'I don't want to go to mass. I don't want to wake up early.' But, I miss physically seeing everyone, sitting in the pews and standing up. It's just not the same," Lina Urquiza said.
Because school is now online, Tologs miss the usual school-sponsored religious activities.
Leave a Comment
About the Writer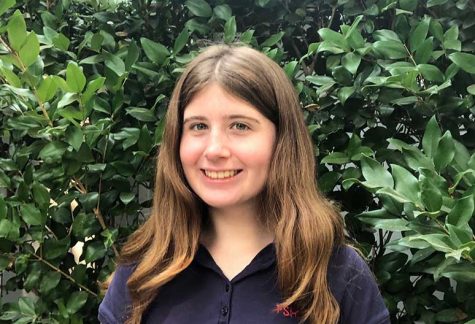 Kailey Cullen, Associate Editor
Kailey Cullen has been a member of the Veritas Shield since her sophomore year and currently serves as an associate editor for the paper. Kailey is a member...