EDM Music and CPK? Count us in
There are a lot of big questions that I get asked on a daily basis: What's the weather like? Have you decided where you're going to college? Have you left your house today? Do you have a mask I could borrow? The question I want to get asked, though, is the one I used to get asked, before COVID kicked in, all the time: "Do you want to go get CPK?"  
As I sit at home, quarantined, I look out the window melodramatically, missing normal life, when I could laugh and eat a plate of mac and cheese at California Pizza Kitchen with my fellow journalist and best friend, Liza Pyle. We still talk every day through video calls, but nothing compares to the good old days, when walking into CPK felt like walking into my own home.
Allow me to explain.
It's a typical non-quarantined day, no pandemic in sight, and after getting home from school, I get in bed for my after-school nap. My eyelids slowly start to close when, suddenly, I hear, Ding! I look at my phone, and, no surprise, see that I've I received a text from Liza: "CPK?" 
My bank account tells me, no, but Liza tells me, "Don't be ignorant Kiara. I'm picking you up in 15." I act reluctant, but next thing I know, I roll out of bed, strategically wearing flowy pants, knowing Liza will make us order pizza, mac and cheese, chicken lettuce wraps and spinach artichoke dip, in addition to the complimentary bread and herbed oil. 
I wait by my window in anticipation, hoping that Liza's familiar white car will appear in my driveway. I hear the comforting sound, unce, unce, unce. Now I know Liza is here. Songs that you can unce to usually fall under the category of EDM music, a must for all car rides to CPK. Liza and I really like to unce to "Take it" by Dom Dolla. As Liza and I would say, that song is "simply AMAZING." 
The car ride to CPK can be compared to the inside of a club in Ibiza. We do our infamous unce dance, where we pulse our hands back and forth while we gush over how excited we are to indulge in the ooey-gooey mac and cheese. 
Our go-to CPK is on Los Robles in Pasadena, but sometimes we go to the CPK in the Santa Anita Mall. Whichever CPK we choose, we run to the restaurant, the hostess opens the doors — aka the gates of heaven — and we are immediately greeted with the comforting smell of CPK's infamous, sweet pizza sauce. I didn't know until Liza told me, but CPK's secret ingredient that makes their pizza sauce taste so delicious is sugar! The hostess places a menu in front of us, and we politely say, "Thank you, but we know what we're ordering." 
We watch the waiters like hawks, going, "Oooo, I think that's our food," only to find out that it's for our neighboring table. Although the wait feels long, it makes getting the food much more worth it, especially once we see our heavenly mac and cheese and pizza. Liza and I advise that you order an extra side of sauce and always say yes when they ask if you'd like grated parmesan.
After one too many Arnold Palmers, feeling like we just drank the Pacific Ocean, we pay the check, which is always around the $20 range, since everything we order comes from the kids' menu. As we get up to leave, we take one final look around as gratitude begins to fill our hearts and stomachs. We walk out the doors (always remember to get your parking ticket validated), get back in the car and, next thing you know (unce, unce, unce), we put on another EDM hit.
So, yes, CPK simply has the best food ever, but CPK is about so much more than just the food; it's about the bond it creates. It's about making plans to go there during school. It's about the car rides and listening to our favorite EDM hits. It's about the fact that we order different pizza but always share the mac and cheese. It's about the walk to the car, where we are amazed by how full but happy our stomachs are.
Even during a time when we can't physically go to CPK, Liza and I are still closer than ever. And, during quarantine, we're keeping the CPK spirit alive. We marvel at our saved pictures of food, and sometimes we order CPK so that we can eat it together over FaceTime. For now, this is our normal. We're still best friends, and we still love CPK. And to that, in true Liza and Kiara fashion, the only thing left to say is: "Mmmmm… that's amazing!"
Leave a Comment
About the Writer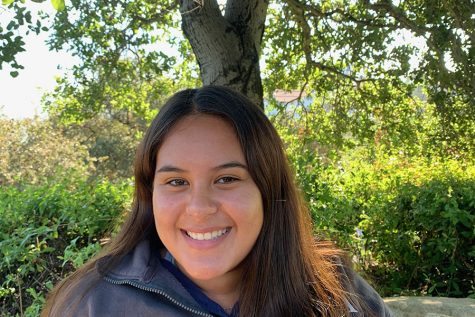 Kiara Hosseinion, Staff Writer
Kiara Hosseinion is a staff writer for the Veritas Shield. When she is not working for the paper, she can be found taking pictures of her St. Bernard,...