Before quarantine, most of us wished we had extra time to possibly pick up a new hobby or just relax. Now that social distancing has given us this opportunity, we find ourselves with more time than we know what to do with. While some are catching up on sleep, others are dedicating this time to trying new things. What talents have you developed or discovered? What skills have you improved on?
Savannah Davis '21 
I'm not sure if I'd call it a talent, but riding my skateboard is definitely a new hobby. I've been practicing every day, and I can do a few tricks on it now. I really enjoy it and it gives me something to work on and pass time with.
Ms. Emily Wilkinson
Revived my ability to make Persian rice (tah dig) and spaghetti al limon, and to roast chicken. I'm also doing leisure reading during the school year for the first time in a decade.
Mr. John Robb
I have learned to cut my own hair. I think I actually do a pretty good job. 🙂
Mr. Olympio D'Mello
Not a talent… but, I never knew I would enjoy "walking" to replace playing tennis! My wife and I go for daily one-hour walks to maintain our sanity!!!
Maya Ismail '22
Yes, I painted an accent wall in my room with leftover paint that I had in my shed from my family's past painting projects. I also recently took up photography. I was very bored at home, so I found one of my family's cameras and went on a walk to take photos of pretty flowers, and I ended up meeting really nice people who showed me great spots to take photos. I think everyone should get outside and explore their neighborhoods when we have the free time and the chance to.
Dr. Robert Sanderson
I have developed a knack for building boats out of garbage.
Mr. Michael Thornton
No.
Leave a Comment
About the Writer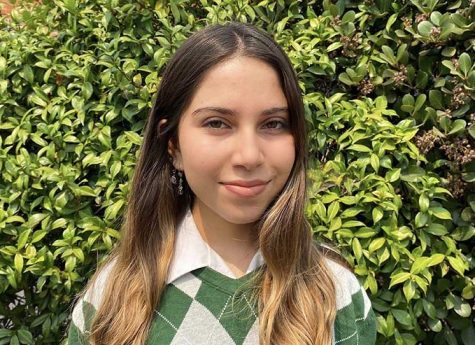 Angelina Arevalos, Community Editor
Angelina Arevalos joined the Veritas Shield during her junior year as a staff writer and now serves as the editor of the Community section. She enjoys...