Dating during the coronavirus: How to stay in touch with your boo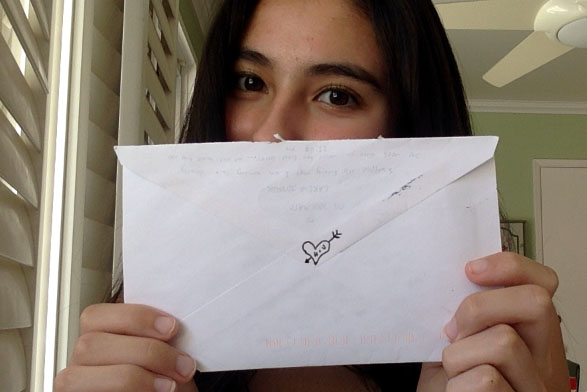 Quarantine is currently keeping us from seeing many people in our lives. These people not only include friends, family, teachers and fellow peers but also the significant others (SOs) of the world. Not being able to spend time with our SOs may be difficult, but it doesn't have to be. Here are some ways to get some quality time with your boo in the era of COVID-19.
FaceTime
Instead of going out for dinner or a fun date, schedule a time and a day every week to FaceTime. Spending a couple of hours together catching up on your daily activities, even if they're boring, is one of the best ways to get face-to-face time with your SO. 
Calls with my SO are fairly free-flowing and lighthearted; we never seem to run out of things to talk about. We usually start off by explaining how our sequestered days went and what we are looking forward to once quarantine is over. From there, a natural conversation picks up, and we go from speaking about activities we miss all the way to whatever random YouTube videos popped up on our feeds. I've never been happier than when I can hear my SO's voice and see his face, even though we're talking through a screen.
Netflix Party
Netflix has developed a new extension on Chrome that allows you to watch Netflix while your friends on different laptops watch at the same time, and the extension allows you to chat about what you're watching using the chat feature. Now, not only can you recommend TV shows to each other but you can watch Netflix shows simultaneously while carrying on a discussion. All you have to do is download the extension, open up Netflix on Chrome, start watching any show or movie of your choice and click the "NP" button in your browser. You then share the URL that Netflix gives you with your friends, and from that point on, you can all enjoy Netflix together. 
My first ever experience with Netflix Party was with my SO just a few days ago. He let me choose the show we were to watch, "My Little Pony: Friendship is Magic," mostly because I wouldn't budge. We had a pretty good time with this kids show; it was nice sharing a huge part of my childhood with him. The chat feature is very similar to what's on a YouTube livestream and pops up on the side of the video. It was super easy to use and allowed us to react in real time to what we were watching. He ended up making fun of me quite a bit over my choice of show and the show's characters.
"I hadn't used Netflix Party before quarantine, but I have to say that I was pleasantly surprised. Being able to tease Carisa about her favorite characters in 'My Little Pony' made the entire experience even more fun," Nico Lopez — my boyfriend, a junior at Loyola who has finally agreed to relinquish his anonymity to the Veritas Shield in my second article about him — said.
Letter-Writing
Letter-writing is quite a lost art. We are currently in the middle of the digital era in which we only communicate through screens. But letters are a much more intimate form of communication that you and your SO can converse through. In the future, you can look back on these letters and laugh at the silly things you two wrote about. They're a sweet memento to have of your high school relationship. 
Writing letters was a bit of a spur-of-the-moment decision for me and Nico. We wanted to do something to add a little bit of flavor to our depressing quarantine, and letter-writing seemed like the way to go. Checking the mailbox and finding a letter from your boo addressed to you is quite a fantastic feeling. Every time I get the mail for my family and find a letter from my boy for me, I do a little happy dance while walking back up the driveway. Once I finally open it and see what he says, my heart does a major happy dance. His handwriting may be only a step above illegible, but all I care about are the things he has to say to me. It's something about seeing his thoughts and emotions in writing instead of over text that make me feel much closer to him. Movies like "The Notebook" give a pretty good representation of what it's like to receive a letter from your loved one, but it's one of those things you have to experience for yourself to know what it truly feels like.
Spotify Playlists
Sometimes it's easier to communicate your feelings through music rather than regular words. If that's the case for you, you should make your SO a playlist on Spotify. Sharing music is a tried-and-true tradition that lovers have carried through the ages. Your SO may not be showing up to your house blasting music from a boombox, but exchanging playlists is the next best equivalent. Even if you two don't have the same taste in music, I can guarantee you they will still find value in every song you add to that playlist for them.
My boy and I couldn't be more different when it comes to our taste in music. I guess you could say that I like pop while he likes rap, although we have found common ground in certain songs. I've made two playlists for him: the first, a compilation of "girly" songs he must know, and the second, songs that remind me of him. Even though most of those songs were not his cup of tea, he still told me how much those playlists meant to him. A few songs he put on his playlist for me were "I Melt with You" by Modern English, "Love$ick" (feat. A$AP Rocky) by Mura Masa and "Window" by Still Woozy. Some of the songs on my playlist for him included "Come and Get Your Love" by Redbone, "Wildflower" by 5 Seconds of Summer and "3005" by Childish Gambino. 
Our experience with the Childish Gambino song happened before we even started dating. He and I had just picked up my little sister from dance practice, and we were all casually jamming out to songs in my car as we drove down Sierra Madre Blvd. My boy added this song to the queue after discovering that I had never heard it before, and as soon as it came on, he began to bounce up and down and yell out at the lyrics. I had never seen him be such a goofball before, and I immediately fell in love with how carefree and comfortable he was in giving me that little performance. Six months later, I am able to relive that moment anytime I want since my sister caught it all on video. 
Homework & Studying
You probably already have an idea of your SO's class schedule, so if you have a few classes in common, do some of the work for those classes together. Schedule a Zoom call to work on math problems together or to quiz each other on terms for an upcoming test. Send a copy of a rough draft of an essay for your boo to edit. Working together on real-life assignments will bring you two closer together since you can have a better understanding of each other's work ethic. Once quarantine is over, you can even continue doing homework together.
My ego, at times, prevents me from asking people to help me with schoolwork. But the one person I don't mind receiving help from is my SO. He usually helps me by looking over papers that I have written for grammatical errors and various content issues, and I do the same for him. Because I value his feedback, it's important to me that I run things by him, especially when I need someone else's input. My biggest issue in writing is my tendency to ramble and become rather wordy. My boyfriend loves cutting out unnecessary words, so he's the person to go to when my writing needs to be more concise. His problem, on the other hand, is the distinction between commas and semicolons. Luckily for him, my favorite form of punctuation is the semicolon; I'm always there to help him with his confusion; you know?
Online Games
Stay connected with your boo by participating in something they may — or may not — enjoy: video games. There's no need for you to go out and buy an XBOX so you can join them in a round of "Call of Duty or Battlefield 4"; instead, play a few rounds of an online game like "agari.io" or chess.
My online-gaming routine with my SO starts with either a FaceTime, Zoom or Hangouts call, and then we log on to our respective gaming websites. The first one that he got me into was "surviv.io." In this game, you collect weapons and ammunition and do your best to stay alive before the opposing team reaches you; it's very much your typical, violent, "I am man, hear me roar" boy game. We also channeled our inner-children and started new Club Penguin accounts. The two of us played several rounds of Card-Jitsu — most of which I won — and visited each other's igloos; his igloo was, unfortunately, better than mine. His had a lot more pizazz and personality; it was full of couches and his very own Card-Jitsu mat. Mine on the other hand had one chair and a single Puffle. Playing games ends up bringing out my SO's competitive side while I just sit there and scream because I don't know what I'm doing. He ends up laughing at my screaming because it's "cute" and allows him to live out his "knight in shining armor" fantasy. We're forced to work together in ways we usually don't have to and communicate more in order to succeed.
Ask Your Parents If You Can Hang Out
In the early days of COVID-19, before things shut down completely, Nico and I were allowed to hang out. Going over to his house exposed me to a family dynamic that was new to me; it was incredibly refreshing. I played several games with him and his youngest sister, ranging from video games like "Super Nintendo Pacman" to the board game, Twister. Right before dinner, we decided to take a stroll around his neighborhood so we wouldn't be cooped up inside the whole night. After finishing dinner with his family, we ended up playing a board game called Ticket to Ride. I came in second place, with my boy surpassing me by only ten points; he got a little too excited over beating me. We then moved to the TV room and watched "Star Wars: Episode IV – A New Hope" until it was time for me to say goodbye.
Not too long after that day, he came over to my house for lunch to spend time with my family. He brought the butteriest yet flattest cookies I had ever had; my mama later got mad at me for eating ten of those cookies in a span of three hours. We ordered pizza and spent most of the afternoon on the couch watching TV with my little sister. Our TV-watching started with a couple episodes of "VEEP" and then led to us forcing him to endure the very first "High School Musical" movie; he took it surprisingly well. It ended up being quite a lazy, chill afternoon that was desperately needed after hearing about all the chaos due to the coronavirus.
Now that we're in the thick of it, I haven't been able to see him in person since. But by doing fun activities together like games and letter-writing, we have grown much closer in ways we wouldn't have been able to. Quarantine may not be fun, but we've made the most of our together-yet-separate time with each other. I dearly miss him, and I cannot wait to see him again once all of this is over.
Leave a Comment
About the Writer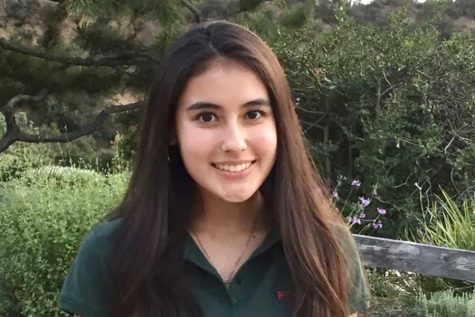 Carisa Joyner, Social Media Editor
Carisa Joyner joined the Veritas Shield junior year as a staff writer and is now the social media editor. Aside from writing articles relating to her life,...