Has college tuition reached its breaking point?
The cost of tuition in America, on average, totals $38,330 annually for public college and $49,870 for private college, according to The College Board. Student loans have taken a major toll on Americans, who altogether owe an estimated $1.5 trillion in college debt. A recent survey from the Department of Education revealed that graduates take between 10 to 30 years to pay off their college debt.
A Wells Fargo study asked over 1,000 millennials what they would do if they received $10,000. A majority of the respondents said the first thing they'd do is pay down their student loan or credit card debt.
Millennials not only worry about how they will pay off their own debt but also about how they will afford their kids' increasingly expensive tuition.
"College tuition might be similar to the housing bubble in that it has to burst. It can't just keep growing, otherwise, when my kids go to school, it'll cost $150,000 a year, which is unethical and unjust. Talk about creating a divide between the privileged few who are educated and the rest of us," religion teacher Ms. Kristina Ortega said.
Mr. Roberto Dimas, a new addition to the college counseling department, acknowledges that the college debt situation is a crisis not just for the student but for families, too.
"It's important for parents to have honest conversations with their kids about affordability," Dimas said.
What are the alternative options for students who don't want to drown in debt for decades post-graduation? How might the future of paying for college look different?
In Kentucky, Alice Lloyd College requires students to work during the academic year and summer vacations. According to their website, this program allows students to "pay their own way" through jobs such as maintenance work.
Alice Lloyd is one of the only eight "work colleges" in the nation, but even there, students still have to pay for textbooks, housing and other living expenses.
Stanford's new financial aid program, on the other hand, puts some students in a tuition-free situation.
According to the school's website, "Stanford will provide free tuition for parents with incomes below $125,000… Parents with incomes below $65,000 will not pay tuition, mandatory fees, room or board."
Of course, you'll have to be admitted first.
Head college counselor Dr. Candy Navarro thinks that community college might be a more realistic option for students who are looking for ways to make college more affordable.
"I think more students have started and will continue to attend community college as a result of the rising tuition of four-year universities. It is a reasonable option, but I don't know how common this will be on the Hill," Navarro said.
Dimas agrees that community colleges will rise as an option for students as a result of the increasing cost of four-year institutions. However, community colleges may get more expensive as well if more students see them as viable first steps in their educations.
"[Community colleges] can only take so many students. If there are too many students applying, we might be in the same crisis of acceptance that we are with four-year institutions," Dimas said.
Some Tologs have fantasized about either the federal or California government making college free or relieving existing student loan debt.
"I wish the government would do something," Camryn Steele '20 said.
The Hill's college counselors don't see that happening anytime soon.
"It is too expensive to fund a student's education. For the state to come in and wipe out that entire bill, I just don't think it's going to happen," Dimas said.
Navarro is also skeptical of the logistics involved in making college tuition-free.
"As a state, we would have to go through significant financial reform to make that happen. I just don't know if our state is there yet," Navarro said.
Another option would be skipping college altogether.
"For just about any profession that our students might want to pursue, not going to college is not a great idea," Dimas said.
The presence of this issue can be felt on the Hill amongst seniors, who will soon attend college.
"Starting your life off with the intention to succeed and then [finding that] you're automatically set back financially… It is hard to get out of that, and I'm worried," Madeline Placido '20 said.
Leave a Comment
About the Writers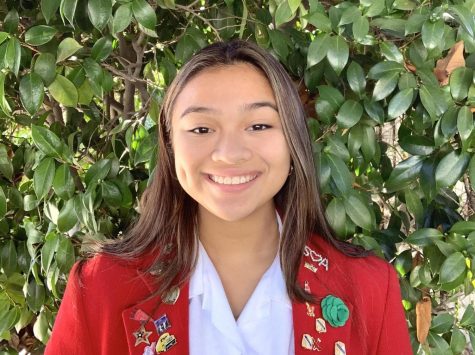 Caitlin Cruz, Editor-in-Chief
Caitlin Cruz is the editor-in-chief. She started freelance writing for the Shield her freshman year, became a staff writer her sophomore year and moved...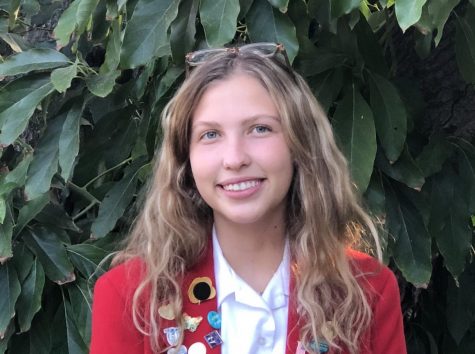 Michelle St. Denis, Podcast Editor
Michelle St. Denis joined the Veritas Shield her sophomore year as a staff writer. This year as a senior, she is the paper's podcast host and editor. Michelle...