Looking ahead to joining the workforce
The year is 2024, and this year's seniors are graduating from college and getting ready to join the workforce. What will their work life look like compared to millennials? Is work in 2024 being a YouTuber or a professional TikToker? Is everything run by robots? Or are our jobs just the same as they are for our parents?
"Starting a career is so scary to me, because technology is causing the workforce to evolve so rapidly," Meghan Sullivan '20 said.
To gain insight into what life in the workforce will look like, the Veritas Shield consulted a number of experts on the economy.
Janet Smith, a professor of economics and the faculty director for the Center for Innovation and Entrepreneurship at Claremont McKenna College, foresees a technologically based future of work.
"The literature I see is most focused on the implications of the future of work coming from artificial intelligence, machine learning and self-driving cars," Smith said.
Patrick Henry, an assistant professor of entrepreneurship at the University of Southern California, thinks that more efficient technology will lead to a significant loss of jobs.
"[I think] the future of labor is changing. We call it creative disruption; jobs are lost and new jobs are created," Henry said.
Chandra Subramaniam is the dean of  the College of Business and Economics at California State University-Northridge. He has an optimistic view of how technology will change work and jobs.
"I don't think of technology as replacing labor; I think of technology as changing what we do. It will replace certain job categories, but it just means that people have to move into different things," Subramaniam said.
As the digital revolution continues to grow, methods of work are changing dramatically. Gen Z will have to grapple with these changes.
To look deeper into the future of work, the Veritas Shield took three very different approaches to the future for the next working generation: explorations of entrepreneurship, a family business and getting rich.
The future of entrepreneurship
Where previous generations learned to climb company hierarchies, Gen Z is avoiding the corporate ladder and opting to create new companies, because working for someone else is no longer as enticing as it was.
"I could never see myself working for a large company, because I would find it to be creatively repressive," Emily Cupo '20 said.
Gen Zers also must shift into an entrepreneurial spirit, because companies are now often less generous with benefits.
"There are enough workers, so companies don't have to offer benefits to regular employees, particularly low-skilled employees," history teacher Mr. Mike Thornton said.
These changes have contributed to a rise in independent contracting and entrepreneurship, and Gen Z is riding the tides of the shifting economy.
"Gen Z is much more open than millennials to taking risks and taking action to be entrepreneurs," Henry said.
According to a study by Dan Schawbel for Entrepreneur Magazine, "61 percent of high school students and 43 percent of college students would rather be an entrepreneur instead of an employee when they graduate college." Schawbel credits this aspiration to the increased resources and opportunities that have come as a result of the world of social media and online networking.
Tologs, however, are not opposed entirely to working for established companies.
"I like cubicles, because I get my own personal space. I want benefits and a stable annual income," Cate Ziegler '20 said.  
The future of a family-run business
For over a century, the Antaky Quilting Company, located in downtown LA, has specialized in textiles and quilting. The family business has been running for three generations, passing down years of experience and progress. This company takes pride in its family ownership and in manufacturing in America.
The company, run by the father-son duo Eli and Derek Antaky, produces apparel, mattresses, jacket lining and upholstery. They are well-stocked with machinery and fabric, with over 1,000,000 yards of ticking, a strong material used to cover mattresses and pillows. They also have machines specifically used for stitching, offering hundreds of different patterns. They own a Spectrum quilting machine, one of the few in the United States.
Eli Antaky has been the owner for many years, and he continues to work even at the age of 86. He has managed to not only keep the business up and running in a changing economy but to grow and expand the focus of the company.
"You have to be innovative all the time, keep your costs down, expenses low, and always look forward to seeing what else can be marketed in your current focus," Eli Antaky said.
He will maintain this mindset in the future to keep his company running in an economy that is increasingly dominated by large corporations.
"It's not easy to survive with big businesses nowadays. The competition is fierce. However, there is no relationship with the customer [in big businesses], and some still want that. I'm always looking at new ways to offer something big corporations can't. I visit customers, call them, make them samples, accept a payment plan and deliver," Eli Antaky said.
Eli Antaky plans to pass down the business one day to his son, Derek Antaky, who shares a similar mindset as to how the family-business should be run and handled.
"I see it getting more difficult, unless you can change with the marketplace or come up with new and interesting ideas. Amazon and other larger companies are definitely squeezing out small manufacturers with price, advertising, ease of ordering warranties and selection. We feel that there is a niche market in what we do, but we still need to find ways to change with the times," Derek Antaky said.
The future of getting rich
Who doesn't want to get rich? There are various techniques one can use to achieve economic success in the future. In an article published in 2018 for CNBC titled "10 habits to start in your 20s if you want to be a millionaire," Kathleen Elkins says that people looking to strike it rich must exhibit certain qualities. These qualities include: focusing on earning, hanging out with high-achievers, thinking big, investing, planning, prioritizing paying off debt and getting comfortable with discomfort.
However, current seniors will not start their life in the workforce until the year 2024, when making money and getting rich might be fairly different from making money now.
"The future economy — and getting rich within it — is going to depend upon a couple of things. A fairly safe bet is that we are going to need a lot of engineers and scientists to solve problems that we have related to climate change. Young people who are really flexible in those areas and have really great innovation and imagination skills are going to potentially be at the forefront of creating businesses, companies and tech devices that will be part of solving those problems," head librarian Nora Murphy said.
Ms. April Younglove, also a librarian, agrees that the economy will not only dramatically change in the future but is changing even now.
"I think all of our industries are undergoing a massive shift right now. In no industry is there a career for which you can just go into it and expect to do the same thing for life. I would say the main skill students would need is adaptability and the ability to continually learn their whole lives. Even if they go into engineering and they learn the skills that they need for their field, they are going to have to potentially retrain or become different types of engineers over their lifetime," Younglove said.
Although the skills in order to make large sums of money are ever changing, students are eager to set themselves up financially for the future.
"I want to be rich so that I am not drowning in debt after college. Also, if I want any type of career in politics, being rich is kind of a prerequisite," Catherine Bauer '20 said.
No matter what's going on in the economy, some ambitions never change.
"You want to be able to support yourself and your family," Renée Deremerian '22 said.
Leave a Comment
About the Writers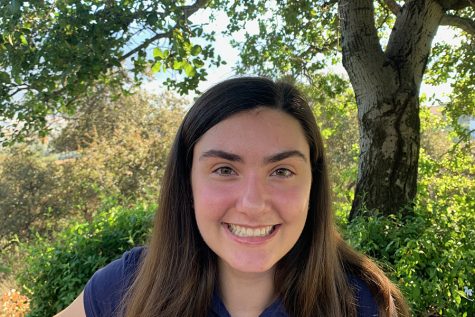 Katia Stavropoulos, Staff Writer
Katia Stavropoulos is a sophomore staff writer for the Veritas Shield. In her spare time, she enjoys playing golf, sewing, watching "The Crown" and...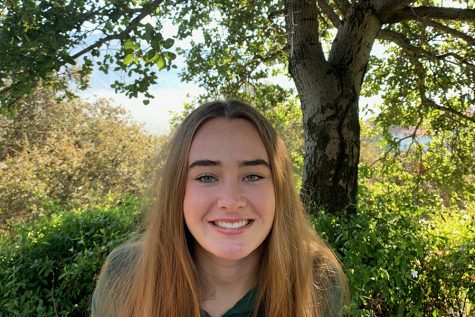 Jacqueline Fitzpatrick, News-in-Brief Editor
Jacqueline Fitzpatrick has been with the Shield for three years now and is the current news-in-brief editor. When she's not writing articles and seeking...