Mr. Tercek a happy camper
ComedySportz practices are underway in Portable 2. The team is getting down and dirty, embodying their characters, perfecting their improv skills and riffing their Beastie Raps. In the corner, someone voices her impression of an elderly woman from New Jersey at the grocery store. In the middle of the room, another Tolog reenacts the dance scene from "Pulp Fiction" whilst singing in a British accent. Slightly to the left of British Uma Thurman, someone planks on a desk, imitating a large bird.
There's something special in the Portable 2 air this year. What is it? Or rather, who is it? All signs point to the guru energy radiating from Mr. Charlie Tercek, the new ComedySportz moderator. But where did he learn to be such a ComedySportz connoisseur? 
After finding out that he would be the new ComedySportz coach, Tercek, who is also an English teacher, signed up to participate in a ComedySportz camp at Cal State Northridge in July. 
Tercek stayed for two nights at this camp, and he made the time he had worthwhile. Although this camp is mostly designed for high school students, the camp also welcomes faculty members who work with high school ComedySportz teams.
During the day, Tercek was kept busy with workshops. At night, he watched live performances put on by the camp's counselors.
"All the ComedySportz teachers and coaches are actually acting performers and comedians. So they put on a show each night, and then they answered questions from the kids," Tercek said.
The days might have been long, but Tercek enjoyed himself and learned many useful tips for his first year of coaching the ComedySportz team.
The camp has motivated Tercek to inspire other members of FSHA's ComedySportz team to attend. 
"I'm going to see how the team does this year. We are already starting to make money, which is great. So if we have enough by the end of the year, I would love to send one or two students to this camp for the whole week," Tercek said.
Tercek has shown his love and support for the team by going out of his way to improve his improv coaching skills. He radiates his bright and lively energy, as several members of the team have picked up on.
"He is extremely passionate about ComedySportz. He constantly looks for ways to improve the team dynamic and the experience of each team member. He just wants everyone to enjoy herself," Kaitlyn Thomas '20 said. 
Leave a Comment
About the Writer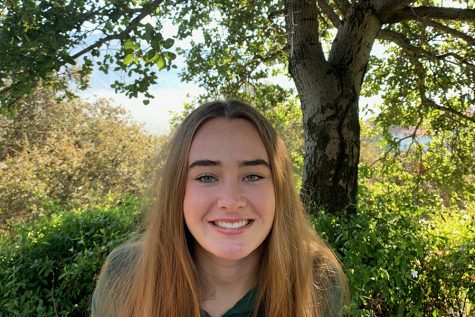 Jacqueline Fitzpatrick, News-in-Brief Editor
Jacqueline Fitzpatrick has been with the Shield for three years now and is the current news-in-brief editor. When she's not writing articles and seeking...