Annual golf tournament a hole in one
The Harry G. Johansing Golf Tournament on Oct. 14 brought families together at the Brookside Golf Course in Pasadena to raise money for financial aid. The donations from the tournament will go to the Harry G. Johansing Endowed Scholarship Fund, which is Flintridge Sacred Heart's largest source of financial aid for students. 
"Typically, the goal is about $70,000 towards the fund, and we raised about $ 65,000," Ms. Brigitta Carlsson, FSHA's special events manager, said. 
Attendees and organizers said the 45th annual golf tournament was a hit. A favorite tradition at the tournament is the Bet on the Sisters game, where Flintridge Sacred Heart's sisters compete in putting.
"Bet on the Sisters went really well this year. Sister Donna was the best!" director of alumnae relations Ms. Breeanna Koemans said.
Since 1974, this golf tournament has been a highlight for the Flintridge Sacred Heart community. This year was golf committee chair Rob Williams's first time attending. Williams is the grandfather of Madison Martin '23.
"When they asked [if I would be on the committee], I couldn't think of a better way to get involved with the school. I'm hoping to run [the tournament] with my wife for the next four years while my granddaughter is at FSHA," Williams said. 
The varsity golf team attended the event as well in order to distribute gift bags and spread school spirit. 
"I think it's such a good opportunity for the FSHA golf team to be included in the golf tournament. It's a great way to bring people closer to our school,"  Julia Kinsel, a sophomore on the golf team, said.
Leave a Comment
About the Writer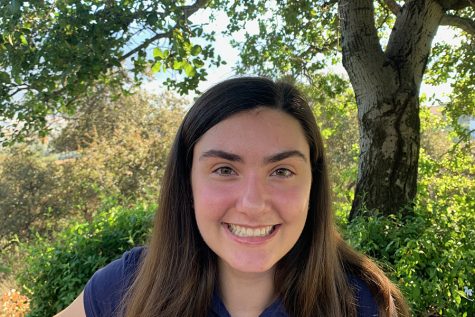 Katia Stavropoulos, Staff Writer
Katia Stavropoulos is a sophomore staff writer for the Veritas Shield. In her spare time, she enjoys playing golf, sewing, watching "The Crown" and...