Art department makes the most of transition
Theater, ceramics, and studio art have temporarily moved down to the administration building because of renovations to the Mozilo Family Theater. Even though the art department is going through changes, the teachers are happy with the reorganization. 
"I teach now in the Green Room this year, and I love it, because there is nature, the sound of the fountain, and nuns who make sure I eat. I feel nurtured and loved, and if I feel nurtured and loved, I can nurture and love my kids," Ms. Jane McEneaney, theater teacher, said.
The ceramics teacher Ms. Heather Kent appreciates the change in setting as well. 
"It presents some unique opportunities for us in terms of at least making more connections with the boarding hall and other faculty and staff that we might not see as often," Kent said. 
The only complaints have to do with the grueling hike students have to make from the high school building to art class.
"I only had to walk across the parking lot to get to the theater before [the renovations started]," Renee Deramerian '22 said. 
While the art department's teachers make the best of their situation and students predictably complain about the walk, everyone can agree the newly renovated building will be worth it. 
After the overall renovations to the theater, all of the art classrooms will be located in the theater building. Before the renovations started, dance was housed in the gym, visual art was in the administration building and ceramics was in the theater.
After the renovations, the dance studio and theater classroom will be spacious enough for students to be able to have small performances in the rooms. The dance studio will move from the aerobics room in the SAC to join the rest of the arts department in the theater. The music room will have proper acoustics for the choir and instrumental programs, and there will be a stagecraft room for the construction of sets. 
A new building will bring more collaboration for the theater and art departments.
"All of the faculty of the art department will be together, so we can share ideas and help each other," Ms. Mac said.
Leave a Comment
About the Writer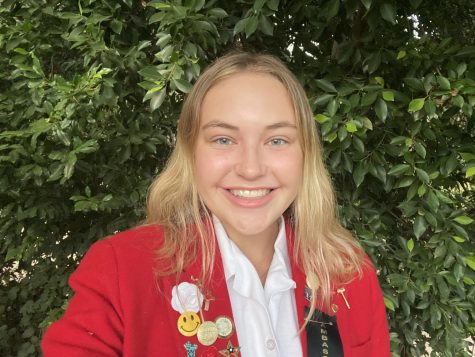 Jessie Mysza, Managing Editor
Jessie Mysza is the managing editor for the Vertias Shield. She started writing for the Shield her sophomore year and served as an associate editor her...