Volleyball survives departure of key players
Despite losing eight seniors as well as freshman star Dani Thomas-Nathan to La Salle, varsity volleyball is thriving. New varsity head coach, Hannah Tedrow, is helping Tologs strive to win every game. 
Thomas-Nathan said she left for social reasons. 
"I wasn't making true friendships at FSHA. I felt out of place most of the time," Thomas-Nathan said. "The academic part wasn't the problem. I loved all my teachers."
In the end, Flintridge Sacred Heart wasn't the right place for Thomas-Nathan, but she is enjoying her sophomore year at La Salle. 
"La Salle is fun. I'm really happy," Thomas-Nathan said. 
In addition to the transfer of Thomas-Nathan, there were eight graduating seniors on last year's team. For star junior Ellie Lund, last years' seniors leaving and Thomas-Nathan's transfer had an effect on the team dynamic. 
"The team's not the same without them," Lund said. "But the changes in the coaches have been super positive." 
Peyton DeJardin '22, who has committed to UC Berkeley, has been enjoying her teammates and new coach thus far. 
"I'm super excited. It's a good learning year with Hannah," DeJardin said. 
Stephanie Contreras, the athletic director, is also thrilled with Coach Hannah.
"She has a good focus on the teams we are playing and what we need to do to win; the girls are getting good feedback as well," Contreras said. 
With all the changes, the Tologs have a 10-5 record and are expecting to compete for a league title. 
"We're doing just fine," Contreras said. 
Leave a Comment
About the Writer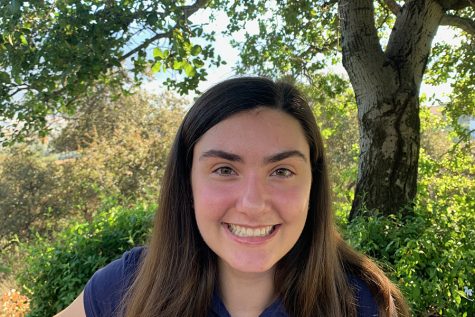 Katia Stavropoulos, Staff Writer
Katia Stavropoulos is a sophomore staff writer for the Veritas Shield. In her spare time, she enjoys playing golf, sewing, watching "The Crown" and...