Joaquin Phoenix to play the Joker
"Joker," which premiers in theaters on Oct. 4, is a film about a failed comedian who transforms into a gritty criminal after being neglected by society. Joaquin Phoenix is set to play Arthur Fleck, better known as the Joker. This role has been portrayed various times in the past, most notably by Heath Ledger in 2008's "The Dark Knight" and Jack Nicholson in 1989's "Batman."
Critics are already buzzing about potential Oscar nominations for Phoenix.
"Phoenix is the prime force that makes 'Joker' such a distinctively edgy entry in the Hollywood comics industrial complex," The Hollywood Reporter said. 
Batman's iconic arch nemesis was first portrayed in a live action film by Caesar Romano in the TV series, "Batman."  Two decades later, Jack Nicholson took on the role, igniting a new generation of Joker fans. Two more decades later, Heath Ledger's infamous portrayal of the Joker left fans speechless ("Why so serious?"), grossing more than $1 billion worldwide. Next came Jared Leto's depiction of the Joker in "Suicide Squad," a performance that left fans underwhelmed.
Receiving an eight-minute standing ovation at the Venice Film Festival, "Joker" exceeded viewers' expectations of the film due to its unique perspective. Though previous portrayals took different approaches from one another, they all shared one purpose: Batman's destruction. Although "Joker" takes place in the DC Comics Universe, Batman is not present at all in the film. Director Todd Phillips and co-writer Scott Silver decided to take the Joker's story in a new direction, creating an origin story for the notorious character. 
"Joker" is not striving to replicate the movies that have already been made. Instead, it wants to show the audience where the Joker came from and what shaped him into a criminal mastermind. 
"Honestly, thank God we can see this side of the Joker instead of him just popping up out of nowhere in 'Batman,'" Kiona Baltazar '21 said. 
Leave a Comment
About the Writer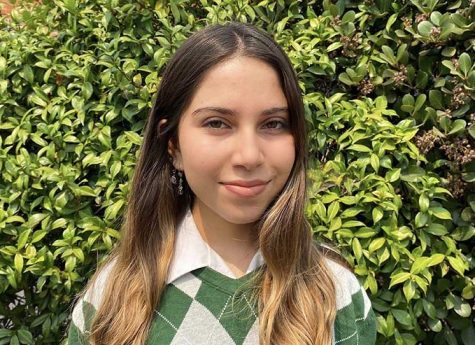 Angelina Arevalos, Community Editor
Angelina Arevalos joined the Veritas Shield during her junior year as a staff writer and now serves as the editor of the Community section. She enjoys...