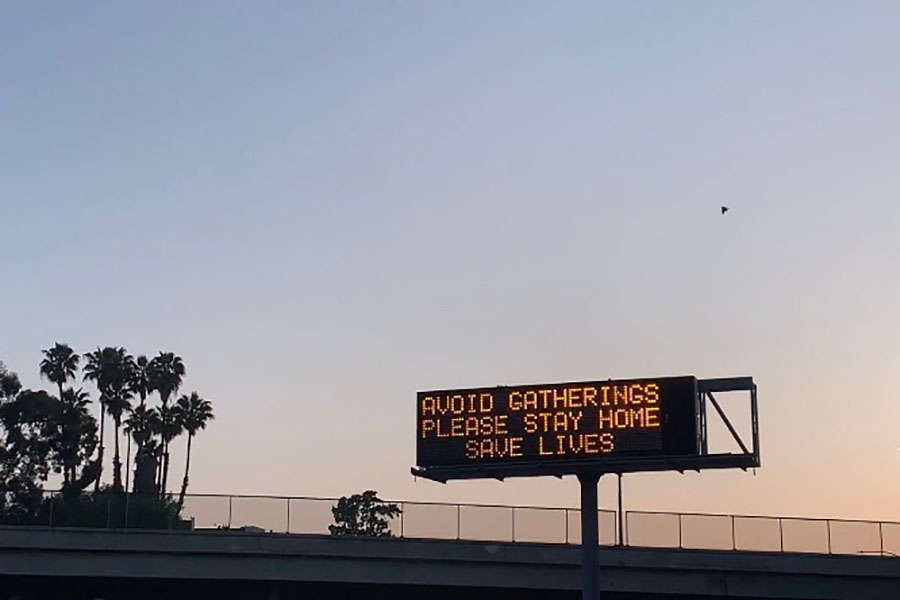 Georgia Kisob
Before quarantine, LA was a place that was constantly buzzing with activity. The downtown farmers' market was filled with people feverishly buying celery and arugula, trendy brunch places were packed and traffic crowded the freeways. Everyone acted like they had somewhere to be and something important to do.
During the age of the coronavirus, however, LA has taken on a slower lifestyle. The manic drive along the network of freeways is now easy to navigate. Once you brave the line to get inside, the grocery store is calm. And notable tourist attractions are temporarily void of life.
On a quiet Saturday afternoon with my brother, I drove from my neighborhood to areas of LA that are usually busy. From quiet parks and playgrounds to an eerily empty Hollywood Boulevard, Los Angeles without people is honestly a strange sight to see.
In this video essay, I describe a city I have never witnessed before.